Why you should join us
The ADVANTAGE Women's Empowerment Conference is a powerful and uplifting event designed to inspire, educate, and empower women in business. Hosted by the Cape Breton Regional Chamber of Commerce and presented by The Centre for Women in Business, the conference features a full day of programming dedicated to helping women achieve their goals and reach their full potential.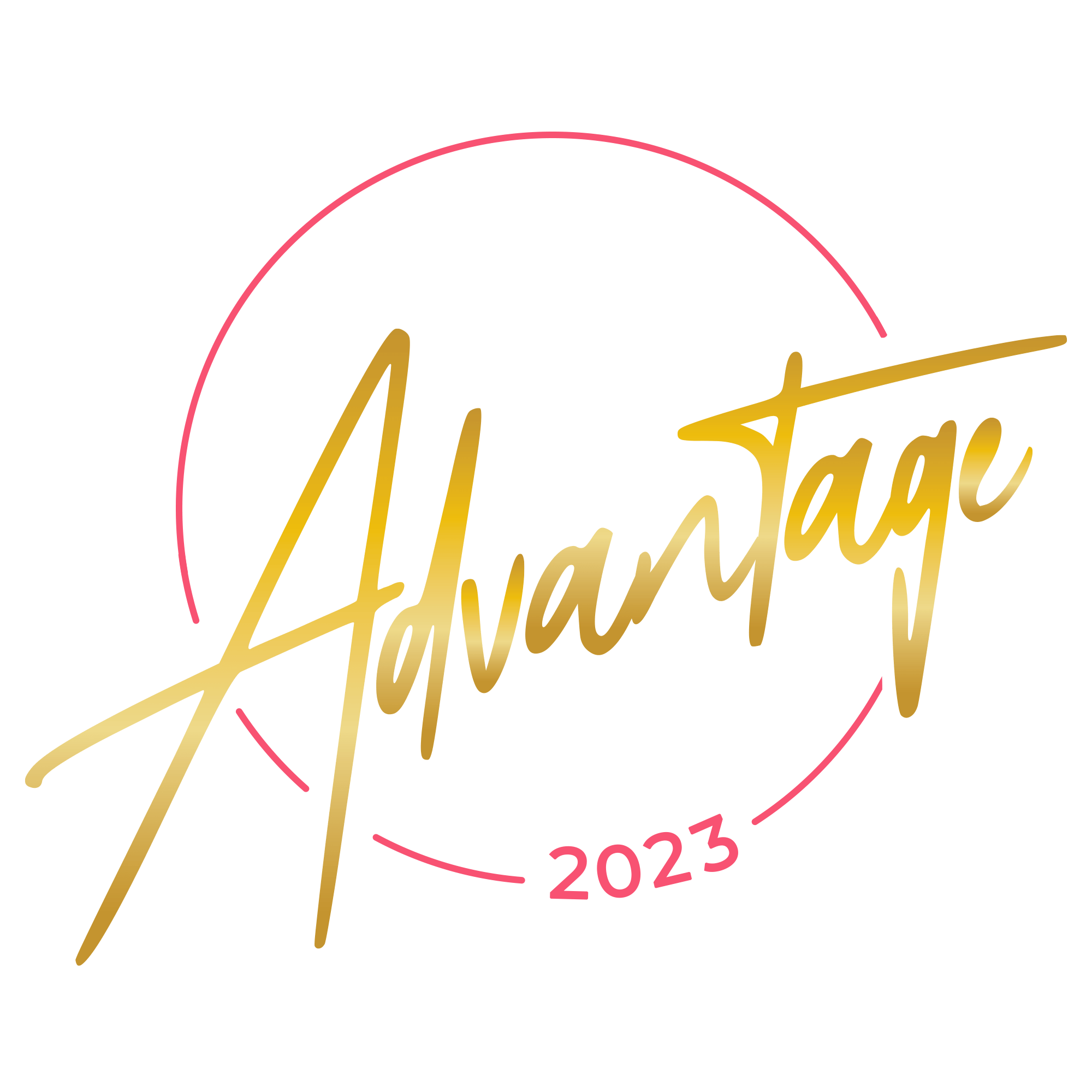 This annual event brings together a diverse group of women from all industries and backgrounds who share a common goal of advancing their careers and making a positive impact in their communities. The conference features dynamic keynote speakers, panel discussions, workshops, and networking opportunities that provide attendees with the tools and resources they need to succeed in their personal and professional lives.
The ADVANTAGE Women's Empowerment Conference is held at the Joan Harriss Cruise Pavilion at the Port of Sydney. Attendees can expect to leave the conference feeling motivated, inspired, and empowered to take on new challenges and make meaningful progress towards their goals.
Whether you're an established business owner, a budding entrepreneur, or simply looking to connect with like-minded women, the ADVANTAGE Women's Empowerment Conference is a must-attend event. Join us on April 21, 2023, for a day of learning, networking, and inspiration, followed by a cocktail hour where you can continue to connect with fellow attendees and celebrate your successes.
This Year's Speakers!
Keynote Speech: Managing the Motherlode – From Start-Up to Sale
With humour and practical advice, Julie will share business lessons learned along the way, from starting Mabel's Labels in a basement to a multi-million dollar acquisition. She'll also share some of her key productivity tips as a busy working mother of six kids. The audience will leave feeling inspired and with take-aways that can be applied to their own lives and businesses.
Co-Founder of Mabel's Labels
Julie Cole - Keynote
Julie Cole is a recovered lawyer, mom of six and co-founder of Mabel's Labels. She is an award-winning entrepreneur, best-selling author, and sought after speaker and emcee. Julie is no stranger to the media, having appeared on NBC's The Today Show, HLN's Raising America, Breakfast Television, The Marilyn Denis Show, CP24, among many others. Her articles have appeared in The Huffington Post, Today's Parent, The Globe and Mail, Profit Magazine, Working Mother Magazine, and numerous websites.
When she's not juggling her busy family and professional life, Julie is an engaged community member serving on boards and volunteering. She is passionate about women's issues, mentoring young entrepreneurs, and social justice.
---
Owner of Sundaylace Creations
Mariah Battiste - Hostess
Mariah Battiste,  beadwork designer and owner of Sundaylace Creations, was raised in Unama'ki (Cape Breton) in Nova Scotia. She is a Mi'kmaw woman who is surrounded by a strong Mi'kmaq community who has helped her to stay grounded in her culture while exploring business opportunities. Her business is rooted in contemporary beaded jewelry for weddings, special occasions, or everyday wear. Mariah has an eye for beauty and has turned her love of jewelry and accessories into a beaded bling business. 
In January 2017, she expanded her business to include bead accessories and supplies in order to help other women to be able to create beautiful beaded works of art in her community. She is community minded and willing to share her knowledge with others through workshops, events, or presentations.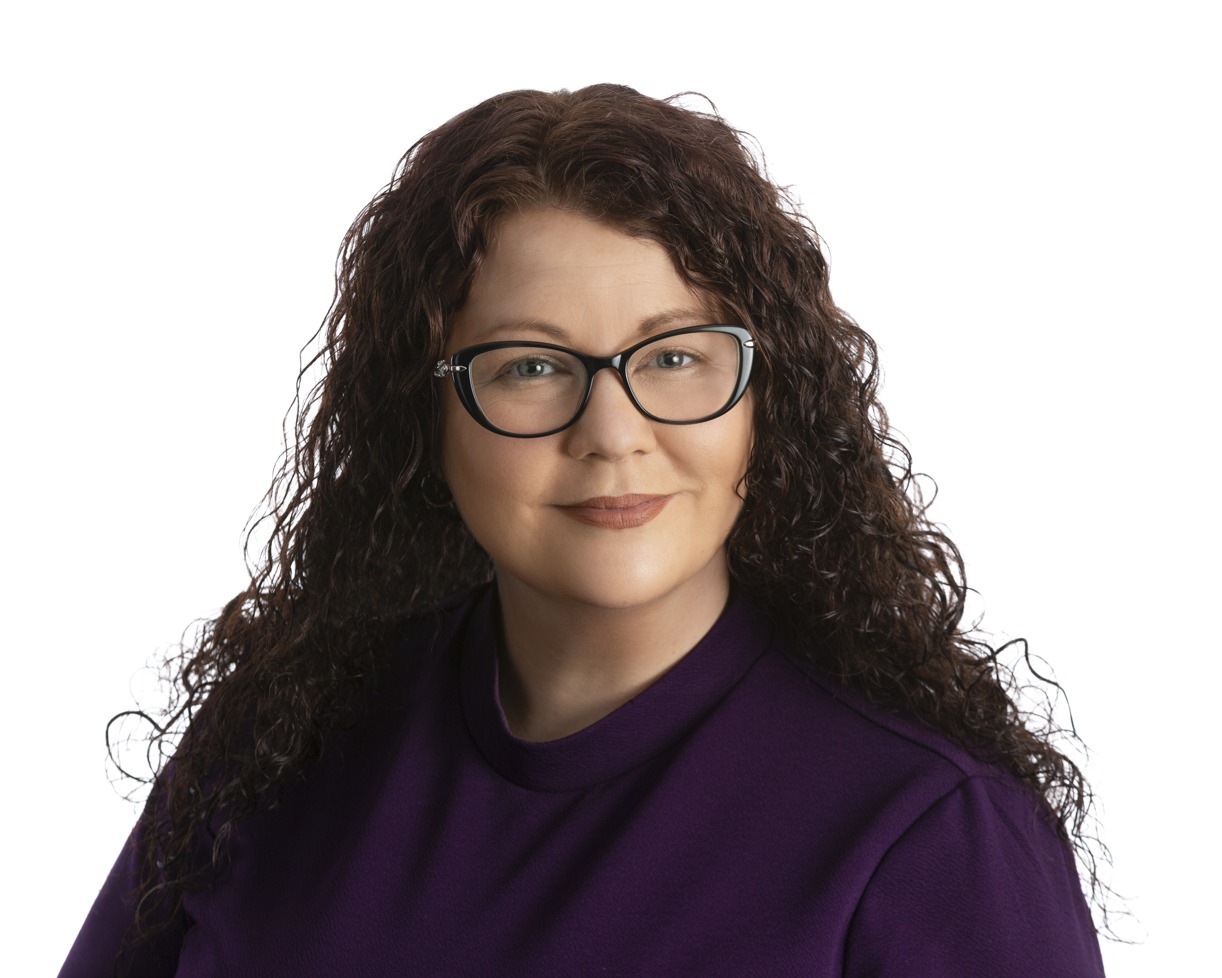 Melissa Vickers - Hostess
---
The ADVANTAGE of Work Life Balance – This panel will discuss the ways in which these leaders are helping their teams and employees find greater work/life balance and ways we can help improve overall well-being, leading to greater job satisfaction and productivity.
Moderator – *TBA
CEO of New Dawn Enterprises
Erika Shea - Panelist
Erika Shea is the President and CEO of New Dawn Enterprises and has been working in community development for over fifteen years. 
After completing degrees at Carleton University and Saint Mary's University and working cross Canada, she moved to Cape Breton and started with New Dawn in 2012 as the Director of Communication and External Relations.  
Erika has led countless meaningful community projects in the last ten years with New Dawn; including the opening of an island immigration centre (Cape Breton Island Centre for Immigration), the development of the region's first net-zero solar community (Pine Tree Park), and the purchase, renovation, and revisioning of the Holy Angels High School property (now the Eltuek Arts Centre and New Dawn Centre for Social Innovation), which together house four large arts organizations, meeting/presentation/event spaces, an open lounge/cafe and community kitchen, 40 independent artists and artist collectives, and over 30 small businesses.  
The guiding ethos of Erika's daily work is the building of communities that centre the dignity, worth, and well-being of all people.
In addition to her work with New Dawn, she has served on the boards of the Social Enterprise Network of Nova Scotia, ACAP Cape Breton, and is presently a director with the Highland Arts Theatre and Community Foundation of Nova Scotia.
Her great joy remains her two beautiful children, Frances and Charlie, and her partner Rob.
Principal lawyer at Manley Law Inc
Anna Manley - Panelist
Anna Manley is the principal lawyer at Manley Law Inc.. She is also the CEO of Advocate Cognitive Technologies, a company that develops software for the legal industry. She volunteers with various community organizations, including the Highland Arts Theatre. Most recently, she was recruited to serve on the provincial task force for modernizing the courts. Anna has two children, five cats, and a very supportive spouse.
Business Developer with AAA Plumbing and Heating
Courtney Davis - Panelist
Courtney is a business developer with her family business AAA Plumbing and Heating. 
An experienced strategist specializing in marketing and communications, she is most proud of her achievements in Cape Bretons not-for-profit sector and with her work with locally owned and operated businesses. 
Courtney and her partner, Alex are parents to 2 year old twins and a 6 year old daughter. In her free time she loves spending time outside with her family, reading, and travelling.
---
The ADVANTAGE of Embracing Diversity –  This panel will discuss the overall importance of promoting inclusivity in the workplace and that it is crucial for creating a positive and productive work environment, where all employees feel valued, respected, and supported. It is not only the right thing to do, but it also leads to better business outcomes, improved employee engagement and retention, and increased innovation and creativity.
Expert in Residence at the Dalhousie Emera ideaHUB
Veronica Merryfield - Moderator
Veronica, an established EDI community leader, originally from England, moved to Cape Breton in 2016. Formally educated in electronic engineering, she has worked around the world in a number of markets both in engineering, sales, marketing, support, management and c-level as well as teaching part time at Dal.
Veronica's journey to womanhood is a road less travelled and identifies as intersex and transgender, it's a long story, as is her journey with neurodiversity. Drawing from her lived experiences, Veronica's public speaking and EDI training/consultancy is in demand locally and further afield. Veronica is also getting her musical instrument making and teaching business going again, something of a 40 year passion.
She is board chair for the Every Woman's Center, Transition House, CBRM diversity committee, Cape Breton Center for Sexual Health,  Conversion Therapy Survivors Connect, Marion Bridge School advisory Council, and is a member of the Status of Women Advisory Council, Cape Breton Pride board and the CBRM Accessibility committee. She has worked successfully to get changes to legislation and routinely works with the Department of Health and Wellness on Gender affirming care. She is the founder of Cape Breton Transgender Network.
Veronica has two daughters and four grandchildren, plays bass guitar and keyboards, is a writer, photographer and partial to a decent cup of tea.
Project Coordinator with the Diversity Employment Network (DEN)
Claudia Bowers - Panelist
Claudia Bowers has spent her life using her personal and career experiences to share her successes and uplift those who like her, started their careers with little to no generational privilege. Growing up in Apartheid South Africa, Claudia comes from a family who experienced the realities of legislated segregation and how the denial of economic inclusion based on race, impacts families. 
She has worked in diverse, multinational organizations operating in Botswana, the US and Canada.  Claudia completed her Mastery In Leadership through Stellenbosch University and her Directorship qualifications through the S.A. Institute of Directors. Her studies in Commercial Law, Business Management, and now her PMP Certification through the Project Management Institute, has served her well in a variety of industries.
Before heading to Cape Breton in 2019, she held numerous executive and non-executive director roles, and was the first woman and woman of colour that held the position of Vice-chair and Chair of industry associations in the commercial fishing sector.  She mentored and developed other women to take their place at boardroom tables and find their voices.  
Claudia is currently a Project Coordinator with the Diversity Employment Network (DEN) where she manages various projects from diversity employment, to education and training, to connecting the right people to ensure the ultimate goal of creating more inclusive workspaces for members of the underrepresented communities. 
Motivated by an exceptional family, and the mantra 'Still I Rise' by Maya Angelou.
CEO and Founder of Indigevisor Ltd.
Nadine Bernard - Panelist
Nadine Bernard Is Mi'kmaq from the Wekokmaq First Nation but currently resides in Sydney with her family. She is the CEO and Founder of Indigevisor Ltd. 
Nadine has worked in various roles with Indigenous NGOs, Municipal and Provincial Government within their Diversity and Inclusion departments and Anti-Racism. Indigevisors primary services are supporting proponents with their Indigenous communication and engagement strategy development, support Indigenous Benefit plans on infrastructure projects with an emphasis on Indigenous procurement within the Atlantic Provinces. She has supported various clients in the construction, renewable energy, forestry and mining sectors. She is the proud mother of three grown children, and two grandchildren. Her commitment to community and reconciliation is the basis of her work and works tirelessly to build a better understanding of the diverse communities of Turtle Island/ Canada.
Nadine studied Mi'kmaq Studies and Business from Cape Breton University, has two diplomas from the Coady Institute at St.FX In Aboriginal Leadership and Indigenous Women in Community Leadership, is an active Kairos Blanket exercise facilitator.
Assistant Professor of Political Science in the Department of L'nu, Political, and Social Studies at Cape Breton University.
Tammy Bernasky - Panelist
Tammy Bernasky is an Assistant Professor of Political Science in the Department of L'nu, Political, and Social Studies at Cape Breton University. Tammy completed a PhD in Critical Disability Studies at  York University in 2020 where she focused on social movement organizing around gender and disability based violence. She recently turned her research into the book Working to end Gender-Based Violence in the Disability Community: International Perspectives published by Practical Action Publishing. She has life-long experience of disability and more than 20 years of experience working on disability inclusion efforts at the local, national, and international levels. Given that the experiences of people with disabilities have historically been ignored or erased, Tammy is committed to centering the stories of people with disabilities in her work, teaching, and research
---
The ADVANTAGE of Being a Leader –  This panel will discuss how being a leader in the workplace is not limited to those in formal leadership roles. Every employee can be a leader in their own role by promoting confidence and taking ownership of their work, by promoting confidence and building strong relationships.
Moderator – Colleen Ritchie
Membership and Events Coordinator, Centre for Women in Business
Colleen Ritchie- Moderator
Colleen is a connector, seeing herself as a matchmaker pairing people, places and ideas with a touch of the unexpected all in the name of entrepreneurial success. She believes that relationships are what it really comes down to; when they're set in motion, great things happen.
With nearing a decade of experience supporting entrepreneurs at Progress Media Group and entrepreneurial experience as an owner operator of a catering business and event planning company, Colleen is ready to bring membership to life for women entrepreneurs, partners and sponsors of the Centre for Women in Business.
Outside of work you will find Colleen out with her dog Memphis in the north end of Halifax. She loves to cook for family and friends and is always on the hunt for her next great treasure at a flea market or auction. A strong gratitude practice keeps Colleen rooted in what is rather than what is not.
Dena Edwards Wadden - Panelist
Dena Edwards Wadden was born and raised in Howie Center, NS. She graduated from Cape Breton University's Bachelor of Science in Nursing in 2011 and started working at the Cape Breton Regional Hospital's Emergency Department. It was while working here that Dena really developed an interest in improving health inequities and minimizing barriers her patients' faced in optimizing their overall health. 
She obtained her Master's of Nursing – Nurse Practitioner degree from Dalhousie University in 2016 and has spent the past seven years working as a Nursing Practitioner in Primary Care. She also works as an Assistant Professor of Nursing at Cape Breton University where she can be found excitedly passing on her passion of equitable healthcare to future nurses. 
Dena was diagnosed with a rare type of ovarian cancer in October 2021, four days after her daughter's second birthday. Much of her care was provided in Halifax due to the specialized appointments and specific  surgery she required. After realizing the financial stresses that come along with a cancer diagnosis, she developed a fund through her hospital foundation to help other Cape Breton women diagnosed with gynecological cancers. Additionally, she is on a mission to raise aware of the subtle signs that accompany ovarian cancer which is often nicknamed "the silent killer"as it is typically diagnosed in later stages.
Less than one year after her ovarian cancer diagnosis, Dena was diagnosed with thyroid cancer. Despite a challenging few years, Dena remains committed to her passions of health promotion and health equity. She is president of the Sydney River Recreation Society that is currently planning to build an inclusive and accessible playground in her subdivision. She is also on the executive for Riverview Soccer Association and   is the founder of the Teal to Heal events in Cape Breton. Dena lives in Sydney River with her husband, Mike, three year old daughter Myka and dog, Blue.
Program Administration Officer, African Nova Scotian Affairs
Lillian Marsman - Panelist
Lillian Marsman was raised in the rich diverse community called Whitney Pier.  She graduated from Cape Breton University with a Bachelor of Art in Community Studies and has a Master's of Education from Mount Saint Vincent University, along with several certificate in Management.
She works for the Province of Nova Scotia with African Nova Scotia Affairs as a Program Administration Officer a role that has connected her with a wide range of partners. This role has open opportunities for engagement with various service providers, community leaders and organizations. 
She also takes pride in her volunteer work where she sits as an active member on many local boards and committees.
Lillian has had the honor of celebrating over 28 years in business she is owner of Joany's Pizza & Donair and one of the few Black Women in Business in Cape Breton.
She remains a champion for diversity and inclusion and continues to empowering women through advice and guidance.
Economic Development Officer for Potlotek First Nation
Tahirih Paul - Panelist
Tahirih Paul is a Mi'kmaw woman, born and raised in Potlotek Mi'kmaw Nation.
She is the mother of two beautiful L'nu children, Dimitri & Fraya.
Her career started with the federal government of Canada, while pursuing a Bachelor of Science degree from Cape Breton University. Her current role is the Economic Development Officer for Potlotek First Nation where she continues to work towards creating opportunity and bridging capacity gaps. Tahirih has been instrumental on a number of projects for Potlotek and continues to advocate for Potlotek membership.
---
The ADVANTAGE of Diving In – Becoming an entrepreneur is an exciting and challenging journey that requires a combination of skills, determination, and passion. This panel discussion will explore the essential skills, experiences, and challenges of entrepreneurship, as well as provide practical insights and advice for aspiring entrepreneurs.
Owner of Sawyer + Sunny Boutique
Rochelle Simmons - Speaker
Rochelle Simmons is the owner of Sawyer + Sunny Boutique, a maternity and baby store located in Downtown Sydney.
Born and raised in Cape Breton, Rochelle has always been interested in the idea of starting a business within her community. Her business idea of opening a baby store began as doodles in her university notebook. 
After university, she spent time gaining necessary skills and experience in the workforce, and embarked on a corporate career as a Marketing and Product Development Officer.
With her business idea constantly drawing her in, after the birth of her first child, she decided it was time to make her entrepreneurial dream a reality. Sawyer + Sunny Boutique opened its doors in April of 2021. 
Rochelle understands the importance of a strong downtown core, and has strived to offer her community more than a store, but rather, an experience. Her space has special areas for visitors to both feed and change their babies while they are visiting downtown. 
Rochelle strongly believes in the power of collaboration and can often be seen joining forces with others for local projects. 
April 2023 marks two years since Sawyer + Sunny Boutique has been in business, and Rochelle is eager to continue to grow her business both locally, and online! 
When she isn't at the shop or volunteering in her community, she is spending time with her husband Brett, their two young children and their dog Zeus.
---
The ADVANTAGE of Knowing Your Inner Self – This lighting round session will discuss how mental health is a critical issue that affects individuals and communities across the world. We will explore various aspects of mental health, including the stigma associated with mental health issues, the impact of mental health on individuals and organizations, and strategies for improving mental health outcomes.
Human Resources Advisor with the Cape Breton Partnership
Jessica MacDonald - Speaker
Jessica is a Human Resources Advisor with the Cape Breton Partnership and is currently working towards her CPHR – a designation that is a nationally recognized level of achievement within the field of human resources.
After completing a Bachelor of Education at St. FX University, Jessica spent a few years teaching in the public school system in Nova Scotia before deciding to switch career paths. Jessica moved to Cape Breton-Unama'ki in 2018 to complete an Advanced Diploma in Human Resources Management at NSCC. This combination of education and practical experience solidified her passion for fostering workplace environments that are supportive and inclusive for employees at all levels of an organization.
 When she's not hunched over at her desk (good posture is a work in progress), Jessica enjoys spending time with her dog Gus and taking in all of the natural beauty the Island has to offer.