A Fresh-ii Addition to Our Downtown
FRESHII
At the age of 24, Kathleen MacDonald embarked on the journey of opening her own business. Today, she strives to make our community a hub for growth and development for young people across the island.
After high school, she took a more traditional route of heading off to post-secondary studies, but always knew she was destined to become an entrepreneur!
"I studied tourism and hospitality at Mount Saint Vincent University in Halifax, but knew I wanted to come home and open a business," Kathleen shared with the Chamber. "I graduated in May of 2019 and by August of the same year I opened Freshii with my incredible business partner, Craig Boudreau."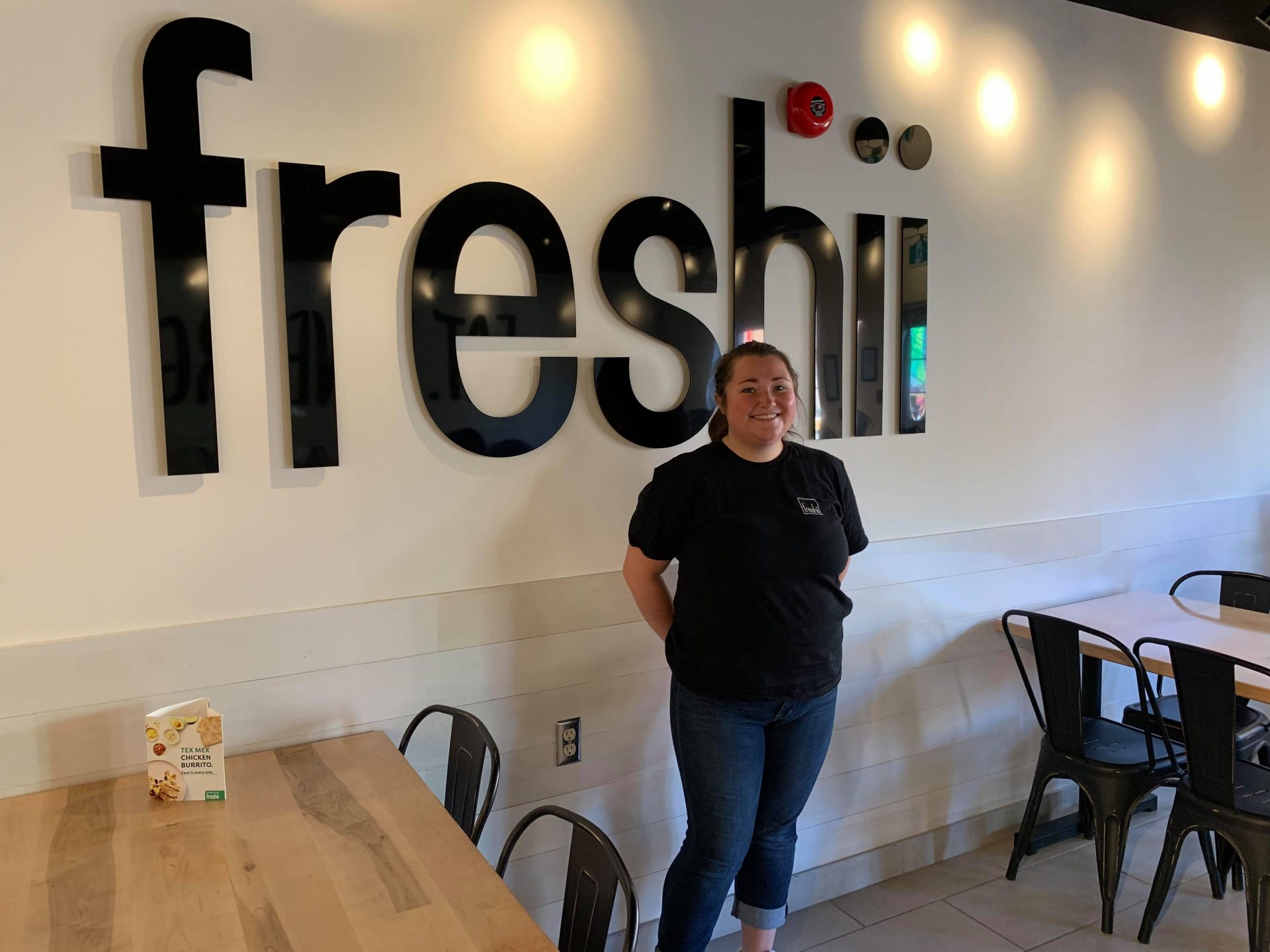 Feeling inspired by the community of business leaders and influential women in business, Kathleen heard the call of the island convincing her to move back home and initiate this business opportunity.
"I reached out to the Cape Breton Partnership, The Downtown Development Association, and then the Chamber of Commerce, who introduced me to Craig. He pitched the idea of franchising and told me about Freshii. After looking into the franchise, I was excited about the opportunity."
Growing up it was Kathleen's grandparents that were business people. They instilled in her the desire to want to create a fun work environment for people, while bringing jobs to the island.
"While owning a business is something that I always wanted to pursue, I never thought it would happen to me this soon, and I don't regret a second of it. It definitely has it's challenging moments but it has all been worth it."
After deciding that Freshii was the franchise she wanted to pursue, Kathleen hopped on a plane and travelled to Toronto where she learned all that she could about it.
"This trip was accompanied by a lot of contract reading, as it was important that I understood the ins and outs of the entire franchise. At the time it seemed a little overwhelming, but I knew walking in that there would be intimidating steps when opening any business."
Being fresh out of university, Kathleen is able to take what she's learned in the classroom and apply it to her business.
"Owning a franchise is a great place to begin in my opinion. Once you're in it and running it, you get to know so much about business that extends further than what is taught in the classroom – however, the solid foundation has been very helpful."
In addition to managing the daily operations of the business, Kathleen is actively inspiring other young professionals to explore their business potential. She's involved herself in the growth of young aspiring entrepreneurs, meeting with them to share her experiences as a business owner. Her passion certainly lies in the growth and development of the island, and this is most apparent for downtown.
"The more business we can add to our downtown core the better, and I remember how I just kept thinking about how amazing it would be to be a part of that growing and ever-evolving community."
Freshii is located at 275 Charlotte Street in Sydney, right beside the Chamber. While you're there don't forget to say hello to Kathleen and her wonderful team!