Accidentally Delectable
GASLIGHT CAFE
From Korea to Canada and so many places in-between, Bryden Mombourquette and Nathan Park, owners of the Gaslight Cafe, bring a world of experience through customer service and delicious food and drinks to the island we all call home.
"Our inspiration didn't come from the fact that we felt we were always meant to be business owners," shares Bryden. "It came from the fact that Nathan is a chef and has a passion for food, and I love customer service and making people smile."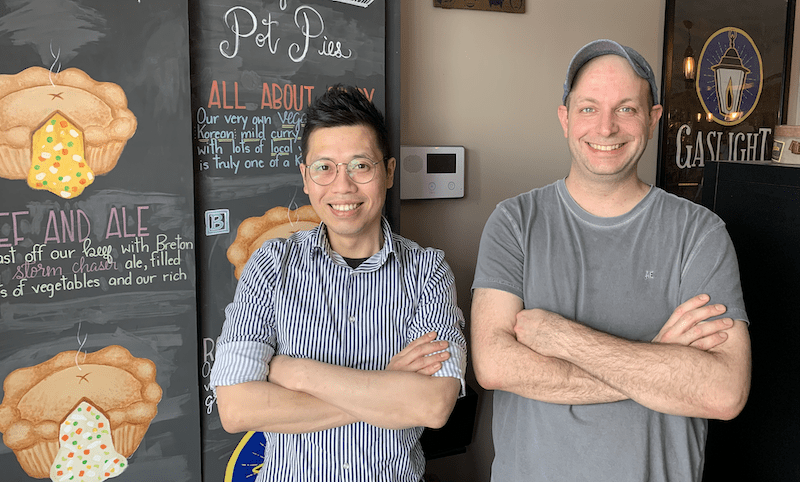 The Gaslight Cafe originated in Louisbourg, but when Bryden and Nathan were driving into Sydney one day and saw a building for rent, they jumped on the opportunity.
"We had just 30 days to flip the building from bright pink to something that fit mine and Nathan's style while also being welcoming for our customers."
Both Bryden and Nathan love what they do, but becoming entrepreneurs wasn't always on the radar.
"I grew up in Sol, Korea and went to school to graduate with a degree in Cookery and Sciences from Chodang University," Nathan began. "From there, I worked inKorean fine dining which is where a lot of my experience came from. I then had the opportunity to cook in The Blue House, which is the [Korean] equivalent of The White House, for the President."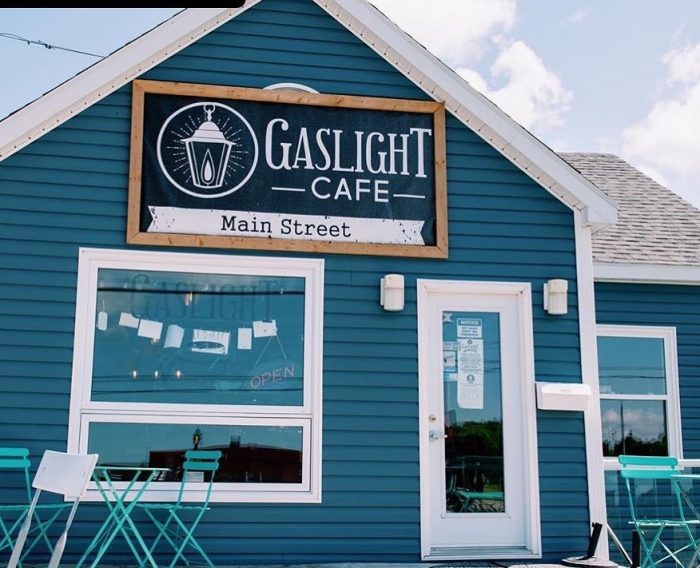 While Bryden and Nathan's paths may have been very different, it was the last-minute and surprising decision from Bryden to move to Korea that ultimately led them to meet.
"I was born and raised in Sydney and graduated from St. Thomas University with a degree in Criminology and Sociology, I moved back to Sydney and within a few months decided I wanted to go to Korea to teach English. It was in 2010 that I met Nathan and it was all downhill from there… just kidding!"
After meeting in Korea, both of them discovered there were still too many places unseen and they wanted to travel to gain life experience. Nathan had plans to work in Australia to enhance his cooking skills while Bryden wanted to travel for a few months through Southeast Asia. The two of them met up in Thailand before spending a year apart on separate endeavors.
"After all of our travelling, we settled down and lived in Korea for a few years, but then decided it was time to go back to Canada. We moved to Cape Breton in 2015," Bryden began. "There was no one defining moment where we thought we'd open up a cafe. We were always under this notion that we would stay here until something happened, but then something great happened here."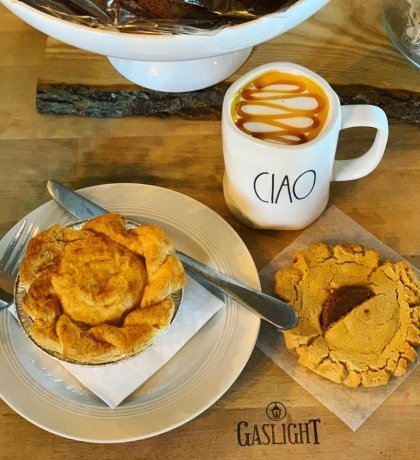 At the Gaslight Cafe, Bryden, Nathan, and their team pride themselves on having a brand that is 100% about their customers and great service.
"We have a rule that from 10 a.m. to 12 p.m. each person gets a 'good morning'. When someone walks through the doors, they could be my 60th customer, but I could be their first interaction of the day. So, we want to make sure their first interaction is positive because it leaves them feeling a little bit happier."
The Gaslight Cafe is known for many great things, but most notably for their pot pies – which they stumbled upon by accident. "It started off as a failed tea biscuit with an open face and a filling that was really good," says Bryden.
"Pot pies are big in Korea. I used to make pot pies a lot, and me and Bryden started talking about them and wondered how we could make them differently. My idea was to use puff pastry. The ideas for fillings take inspiration from the Maritimes."
Recently, the Gaslight Cafe sold their 25,000th chicken pot pie, and this number doesn't include their other pie sales. Congratulations Gaslight team!
You can visit Bryden, Nathan, and the rest of their team at 1467 George St., Sydney. While you're there, we encourage you to pick up their pot pies for supper and grab a latte to go!