Better Beards in Cape Breton
CAPE BRETON BEARD FACTORY
Beards in Cape Breton, and beyond, are getting the attention and treatment they deserve thanks to the Cape Breton Beard Factory.
An idea originating in 2017 from the inability to buy local beard products has turned into a way to give back to the community and live an entrepreneurial life for one Cape Bretoner.
"I was ordering products online for $40 or $50 to my door. When it would come, it wouldn't be what I liked or I wouldn't even know what the ingredients were. I knew I could make a difference here, because I like my beard and I wanted to use a quality product," shares owner, Tyler MacIntyre.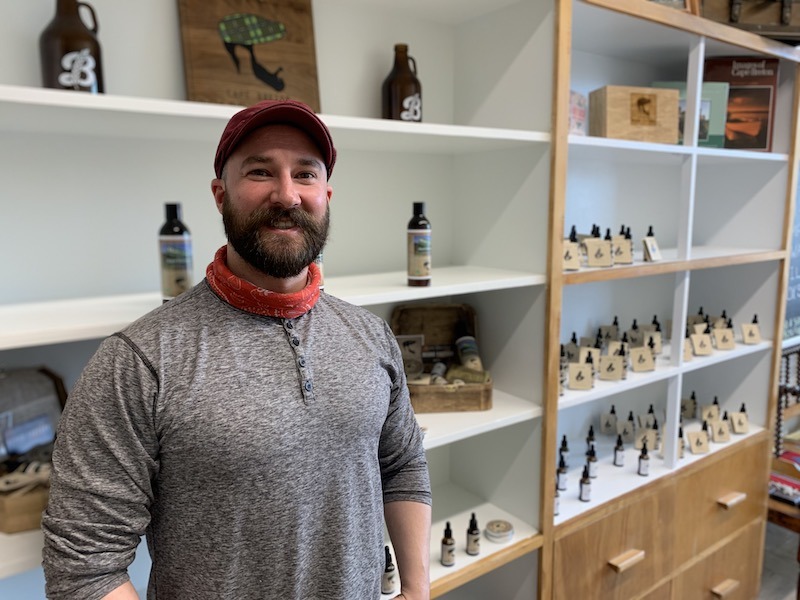 By creating a quality product that also hosts a variety of Cape Breton related names and branding, they originally created a souvenir for cruise ship passengers. Yet, with the current circumstances, they pivoted.
"It's obviously transitioned here now. The local support of the business is going well and it's growing. We are now selling in 16 retail locations across the province, including our new spot in the New Dawn Centre at 37 Nepean Street. However, we built an eCommerce store and took off with that. We do about 60% of our business online."
Equipped with beard oil, beard balm, moustache wax, and beard shampoo it is not only the quality that makes the product – it is also the names.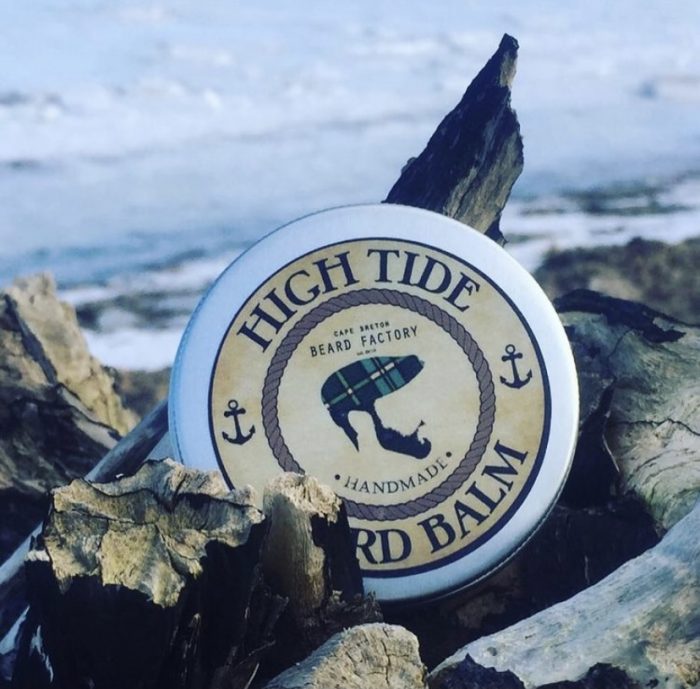 "We are the Cape Breton Beard Factory and all of our products are named or associated with the Island. It is where the inspiration comes from. We have the Louisbourg Fog, Coal Miner, Out on the Mira, Skyline, and the Highlands. They are some of the spots we love."
The scents began with what Tyler preferred on his own beard, but after putting the products out there, they've been getting creative and now host five different beard oils. With the heart Tyler puts into his products, it seems only suiting that the logo is modelled after him.
When it comes to being a business owner, entrepreneurship comes honestly to Tyler with his father being self-employed his entire life.
"I also had many small businesses growing up – whether it was detailing cars in high school for my teachers, a landscaping company, or selling lemonade at the tennis court as a kid. I really think entrepreneurship is in my blood."
What you may not know about Tyler is that selling lemonade wasn't all he was doing on the tennis courts!
"I used to be a competitive tennis player. I played on the National team and played about 10 hours every, single day growing up. Plenty of provincial championships and Atlantic championships. I haven't done it in a long time, but I'd like to get back on the courts."
And when it comes to advice, Tyler is serving aspiring entrepreneurs a good one.
"Use the resources available to you. The Chamber, the Partnership, and anybody else who is in business. Everyone is so willing to help now, and you're really seeing that with more businesses popping up. Take advantage of the many avenues you can take now and just ask for that help. Me included. If you have any questions, anyone coming into business, just approach us."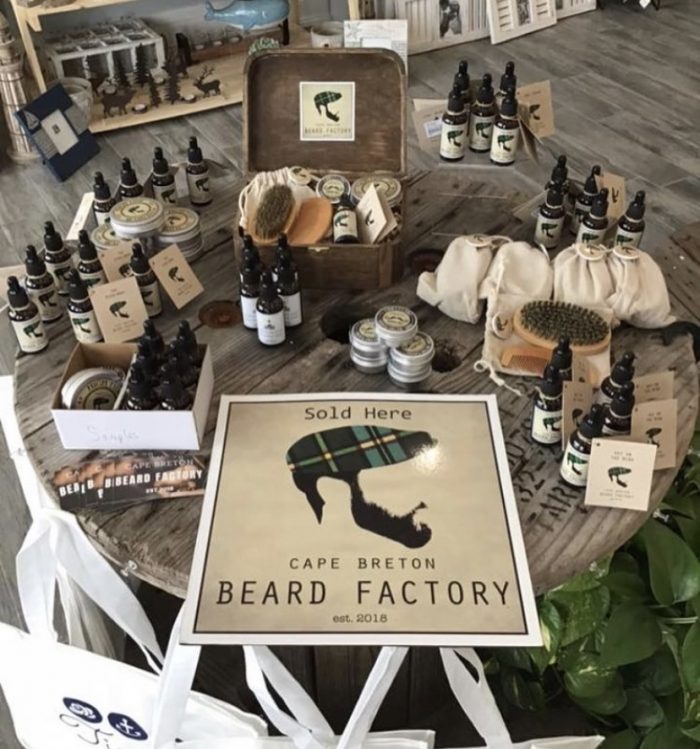 So, with a growing collection of products, what's next for the Cape Breton Beard Factory?
"Stay tuned. We have some new things coming here in the new year and we are looking forward to it," hinted Tyler.
Visit the Cape Breton Beard Factory's all-in-one storefront on the 3rd floor of the New Dawn Centre. Home to their production, sales, packing, and shipping, they have also been teaming up with fellow New Dawn Centre tenants, the Nova Scotia Makerspace, to create exciting customized products too. Or visit them online at capebretonbeardfactory.com