Brewing Community at the Island Folk Cider House
ISLAND FOLK CIDER HOUSE
Inside the doors of St. George's Hall, once home to many local gatherings, there's a new sense of community brewing.
52 Nepean Street is now home-sweet-home to Island Folk Cider House, Cape Breton's first and only craft cidery. While the first batch was brewed in February 2020, Island Folk was a four-year-long journey for the owner, Jill McPherson.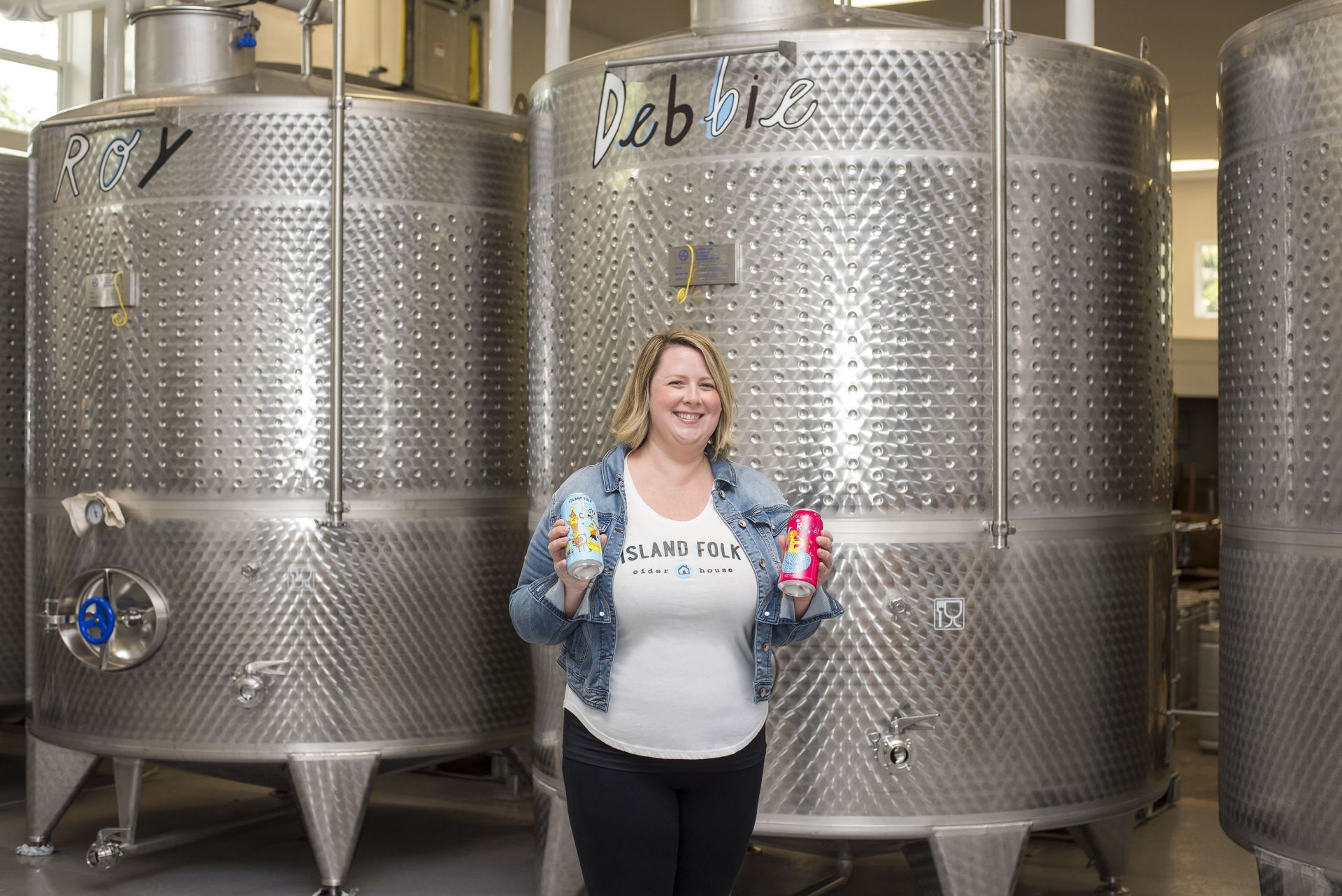 "I started mentioning to people that I wanted to start a cidery. After a while, people, for better or for worse, started to take me seriously. Someone suggested I take a cider-making course at Nova Scotia Community College [NSCC]. So, off I went to Wolfville for a month and I took the course."
It was at NSCC where Jill obtained not only the necessary skills to start the cider process, but also the right connections to make it happen.
"The instructor was the co-founder of the largest cider producer in the province at the time. He was wonderful and so knowledgeable. Not just about the technical aspects, but also the commercial viability of starting a cidery. I hired him as a consultant to do a viability study and see if there was a market here to support a cidery… which he thought there was."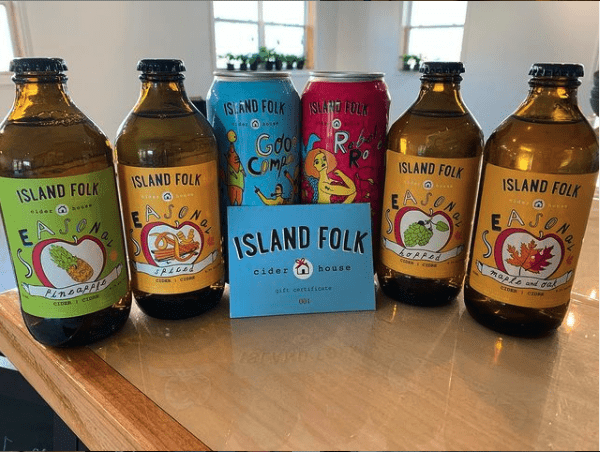 Since February 2020, Island Folk has released an incredible total of 15 different ciders. Originally launching with their foundation cider Good Company and Rebel Rose, patrons of the cider house have now enjoyed seasonal flavours ranging from Hopped to Spiced, and Strawberry Vanilla to most recently, Choosing To Challenge, a limited-edition honey lavender cider for International Women's Day. Each of the bottles and cans are adorned in bright and colourful designs.
"Our art and culture scene is incredibly varied here, but we don't always get to see some of the more modern art-type-things happening. I wanted our cidery to showcase art. While there are so many incredibly talented artists on our island, Alison Uhma is my favourite. She's the best, so great to work with, so creative, considerate and thoughtful. We included her artwork in mock-ups before we even asked her if that would be okay. After a meeting one day, I had to call her and say, 'sooooo… would you be interested in being a part of this?' Thank goodness she was. Now, four years later, she's still making new designs – our can artwork, bottle artwork, graphics for social media, everything is Alison!"
Showcasing local talent is just one part of Jill's inspiration for Island Folk. The cider house was born from the idea of wanting to celebrate people of our island, wherever they come from.
"I think that is such an important piece of who we are. That is who we are. One thing I love about Cape Breton is how people from different backgrounds and ages just come together. Island Folk, in the name, is a celebration of people."
And celebrating people is something that is clearly important to Jill. She is always quick to share the success with everyone who has helped her to get to where she is – from the MBA student who directed her to NSCC to her brew-master Rob, who is the cider-maker and doing amazing things in a very short period of time.
Jill's advice to anyone going after their dream of entrepreneurship? "Don't give up. Ask people for help. I ask everyone and their dog for help, and people are very generous. You need to research and do your due diligence, but at some point, you need to pull the trigger. We want things to be perfect, but they will never be perfect. Pull the trigger, get going, and refine as you go. Surround yourself with some badass women that will speak the truth and support you and build you up when things aren't going your way. It is super important to find your group of people."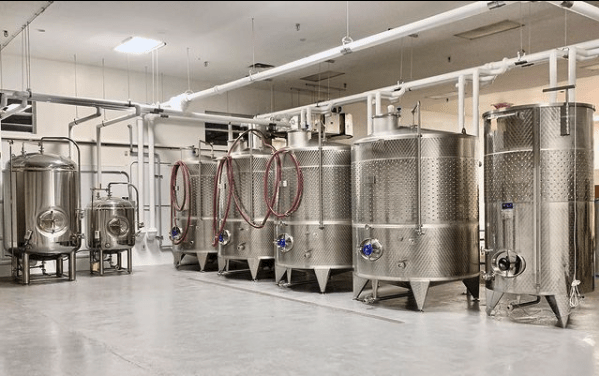 Island Folk Cider House is a must-visit in Sydney's North End. Enjoy one of the many ciders on tap, grab a couple to-go, try your luck at a trivia event, or make a night of it and order CB Eats directly from your table. Out on the town in your community? Island Folk is also regularly on tap at various restaurants throughout the Cape Breton Regional Municipality.
Visit islandfolkcider.ca to learn more.