Every Dish Made with Love
BLACK SPOON BISTRO
When you mix a restaurant and love, you get a family, and family is exactly what Mike and Monica Black, owners of the Black Spoon Bistro, cherish the most.
"We were living in New Brunswick, but to be closer to my family we came home," shares Monica. "Mike got a job as a chef fairly quickly, and although he has a passion for food, there was something missing from our lives that we both felt."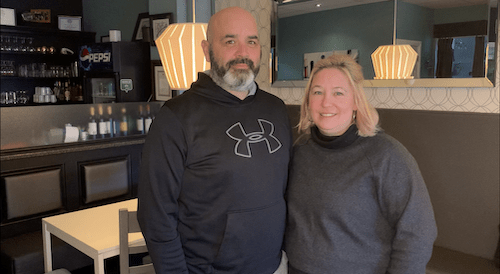 After a few months, Mike decided to quit his job and it was then that the two of them had to figure out where their path together would lead. "Our options were to work out West, move back to New Brunswick, or start a business of our own," Mike told the Chamber.
"That's when we decided that it was time for us to pursue something new and that was to open our restaurant. The moment we decided on it, everything we started working towards was falling into place. In 2009, we were driving past a little storefront that was for rent and the inside was going through renovations. That little storefront is where we are located today."
Both Mike and Monica have a passion for cooking, and it was at Holland College that their paths crossed and the rest is history.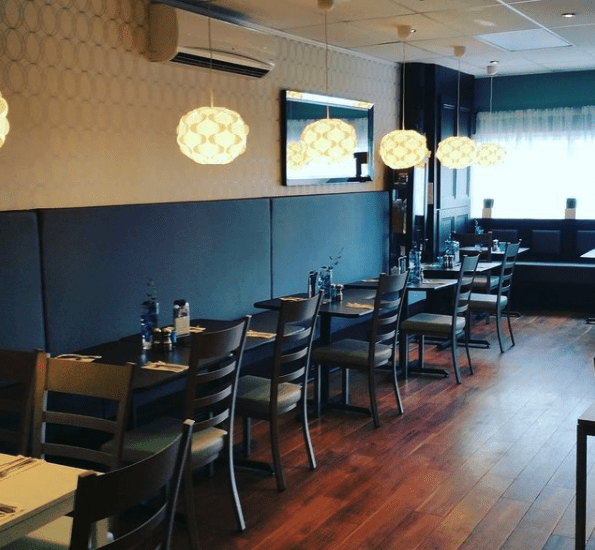 "Mike was studying culinary and I was studying graphic design. We grew closer throughout college and after we graduated we moved to Moncton, where Mike opened up his first restaurant with two other business partners."
Over the years, Mike taught Monica what he had learned in culinary school in addition to her already home-grown cooking skills. The dishes they create today are full of random inspiration, and love.
"When the pandemic started, it was a scary time for all businesses; however, it is important to try to see the rainbow beyond the storm," Monica shared with us.
During a typical summer, Mike usually works six days a week, averaging almost 17 hours a day. This means that in the summer, prior to 2020, Monica was the one who spent the summer traveling the island with their children MacKenzie, Michaela, and MacGuire.
"The pandemic brought us back together, which was a really beautiful thing. Our time was spent cooking together, making memories with our children; even the children got involved with our business – Michaela made a lot of deliveries. It was such an incredible thing that happened to us, our family connection grew."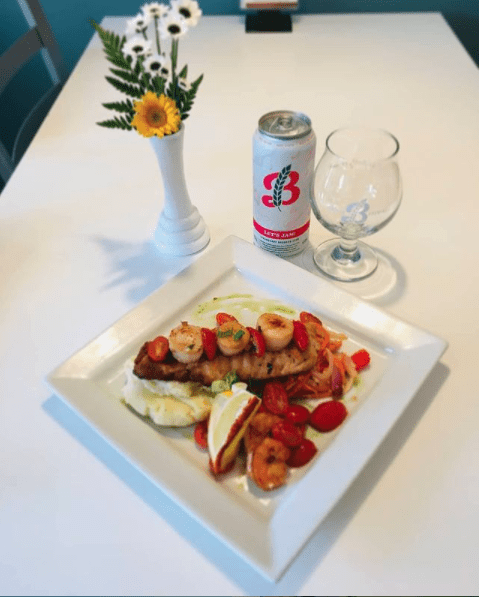 After businesses were able to reopen their dining areas, Mike and Monica made the decision to change their hours and open four days a week, and so far it has been working really well. "I'm home more often and I can help pick our son up from school. Our business life and our family life is really great and we are so proud of that," shares Mike.
This new way of living for the Black family wouldn't be possible without the dedicated support of their customers.
"A big part of us being able to spend more time with our family while having both of our businesses succeed in the community. They want all of the small businesses around here to prosper, and throughout the pandemic, everyone has been so supportive," Monica shared passionately.
In addition to their shared love for cooking, Monica also has a talent for painting which you can see hanging on the walls of the Black Spoon Bistro. And when asked who the most famous person Mike has cooked for is, he humbly shared that for three days he was Bobby Orr's chef. On the third day, he received a standing ovation for his food.
You can visit this wonderful couple at the Black Spoon Bistro located on 320 Commercial St, North Sydney. While you're there, you can stop by their other business, Sage Moon, at 7 Convent St, North Sydney.