Films to Fitness
From VHS and DVDs to fitness, Shauna and George Sifnakis have been deeply ingrained in the business community for over 40 years with no signs of slowing down.
Owners of Ascendo Fitness & Supplement King, Shauna and George, work hard to deliver a personal experience to each client that walks through their doors.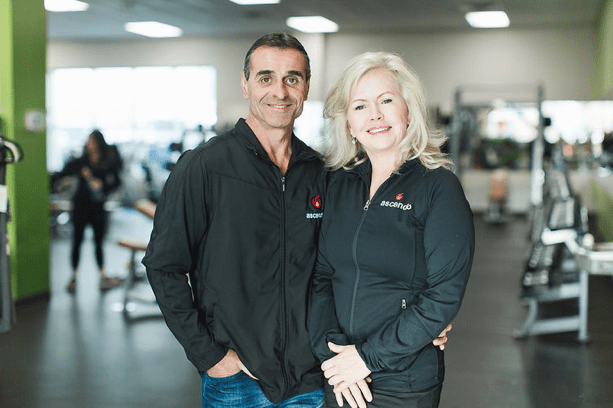 "We run a full fitness facility with 6 trainers on staff and a wonderful customer service team that helps to make our business what it is today," shares Shauna. "We offer one-on-one personal training, small group personal training, large group fitness classes, competition preparation, meal and workout plans, counseling for nutritional change, and more. Any goal our clients have, our trainers are here to support and push them to achieve it."
Ascendo Fitness opened in December of 2010 and is Sydney's state-of-the-art gym with showers, saunas, heated locker room floors, a supplement shop, and over 12,000 square feet of space. "We brought in Supplement King about eight years ago. Roger King, Founder and CEO, was just a university student who sold his product out of the trunk of his car. We were his first franchisee and today he is in over 60 locations across Canada."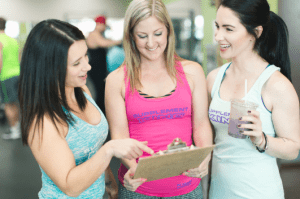 When Shauna was just 21 years old, she and her husband George embarked on the adventure to open their first business; Glace Bay Video. The demand for their entertainment service grew quickly and they soon had stores in Yarmouth, Halifax, and across the island.
"We jumped right into being entrepreneurs while also starting a family. It was scary, accelerating, and unforgettable," Shauna told the Chamber.
After almost 32 years in the video industry, Netflix began to shape the future of video watching. It was time to embark on another business journey, and this is when Shauna and George purchased the land to build Ascendo Fitness.
"You will fight for your business because it is your baby, but sometimes you must accept the change in the industry, adapt, and find a new passion. This is what we did and I think that this is what we were always meant to do."
Shauna and George have worked tirelessly over the years to build a community surrounding their gym. However, they attribute their success to their staff. "Laura MacPhail, Ashley LeBlanc, Jareth Whalen, Kaitlynn Green, James Buick, Kelsey Leon, Kris Roberts, Ryan Laurendeau, Brandon Syms, Cynthia Smith, and Miranda Mersereau, and the staff that has come and gone over the years, it is thanks to them that we have the success we have. We truly are a family."
For a lot of us, walking through the doors of a gym for the first time can come with an unnerving feeling, but the above-mentioned names make Ascendo's experience a comforting one.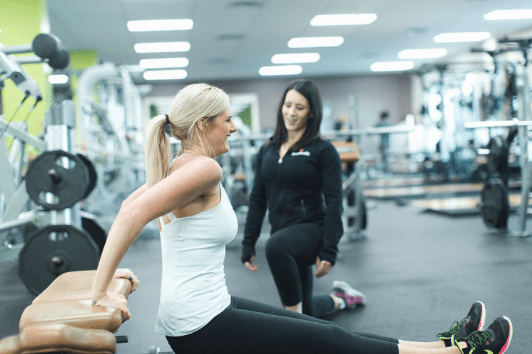 "I remember going to a gym for the first time and not succeeding because I felt uncomfortable. You are vulnerable in those moments, but everyone has been where you are. At Ascendo, we are consciously aware that people are uncomfortable their first few visits, so we work to give you an experience that takes away the discomfort and replaces that with the feeling of family."
Ascendo Fitness has been working hard throughout COVID-19 to keep their gym safe for their clients. With a full-body temperature scanner, aggressive cleaning products, and the elimination of day passes, Ascendo is paving the way for a safe gym experience. "I am so proud of this business, everything we do here, and our people.
To light your fitness fire, head to ascendofitness.com to find out how you can join the Ascendo family.