Lets 'Go' Cape Breton
goCapeBreton.com
For one small-town website, it is all about their vision for a collaborative community by bringing people together through the sharing of news that matters to all of us.
goCapeBreton.com is a community news and information website and social media channel. It combines some of the best features of many popular social media platforms. "One way to think about it is Facebook meets Huffington Post meets the local newspaper," shares Richard Lorway, President of Lokol Inc.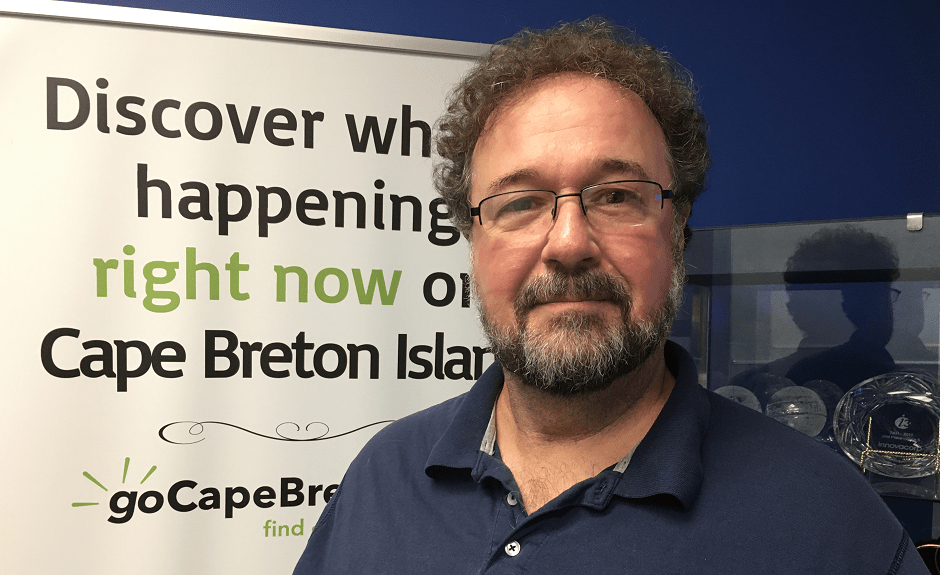 Matthew Georghiou, CEO, founded goCapeBreton.com in 2014. "I remember him saying, "Why don't we create a platform that harnesses the power of social media by putting it to use so that people can work together to solve local problems," Richard told the Chamber. "It is exclusively news and information about Cape Breton. We aggregate news from a variety of sources, including traditional media but also social media and YouTube."
goCapeBreton.com is a place where members of the community can share the news that matters to them while connecting with news that affects our island. By bringing a combination of news, community events, and more together on the website, goCapeBreton.com is an outlet for community-centered stories that speak to everyone.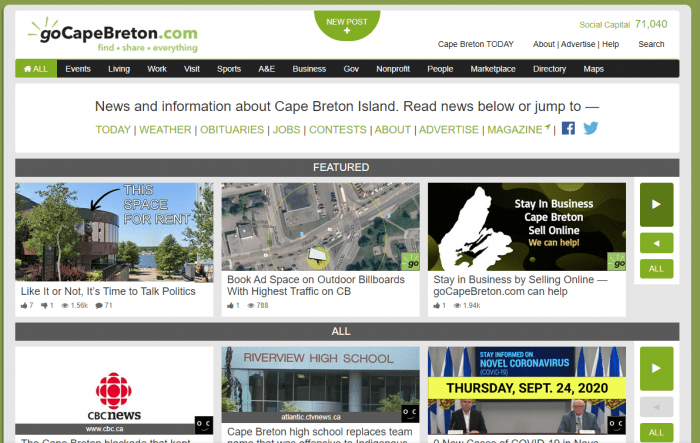 "In the early days, we established the website as a way to enable grassroots collaboration among community members, but now it has turned into so much more than that. We crowdsource some of our content from members, other content is curated from local news and information sources."
One of the unique things about goCapeBreton.com is the home-grown stories shared by real people in our community. "People have so many interesting things to share like vivid retellings about exciting times in their life. There is so much vibrancy when it comes to the people here on the island, and to be able to learn about them on one website will introduce you to a world of incredible people."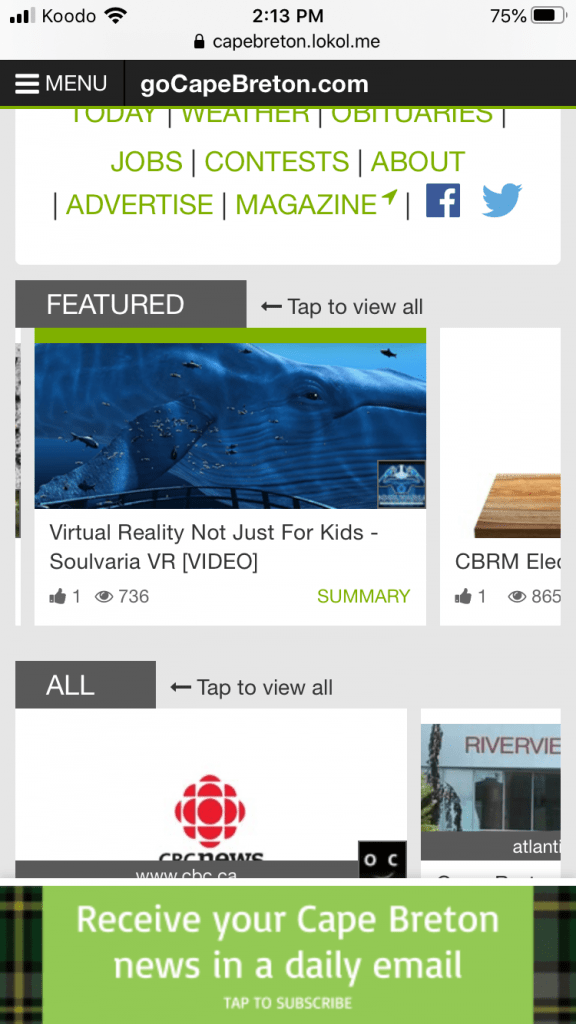 goCapeBreton.com is a platform that supports local. From sharing community events and promoting a garage sale, to catching the latest news and connecting to like-minded people, goCapeBreton.com is a connector for our neighborhoods across the island.
"Our idea with this platform is to bring people together and have them communicate with each other and then through that we can help them to find interesting things to do," Richard told the Chamber. "The experience that users get from our website truly is serendipitous."
Everyone can benefit from using the website whether you are an educator, business person, government official, community leader, and more. "goCapeBreton.com was built to connect friends and families, people to jobs, volunteers to good causes, students to education, businesses to customers, sports fans to local results, and citizens to each other and the world. Our fundamental mission is to make local communities more successful, and every day we act with that in mind."
For the latest community centred news, visit our friends at https://capebreton.lokol.me