On the Shores of the Bras d'Or
On The Shores of the Bras d'Or
On the shores of the Bras d'Or Lakes in the village of Baddeck sits a beautiful resort that is a pleasant blend of modern and traditional comfort. A prominent Washabuck gentleman in the 1890s built three separate dwellings for his daughters in the area, one of which we now know as the Inverary.
While much of the traditional atmosphere has been preserved, nearing completion is a new lodge that will be complete with bedrooms, dining, administration, some supplementary space for dining and events, as well as some additional spa amenities.
"A part of what we wanted in this new lodge was to try and capture the essence of the old building – the comfort and coziness that it had. We are replicating that, but have also included modern amenities, gearing ourselves towards what our guests are looking for today," shares Operations Manager, Matt MacAulay, of Inverary Resort.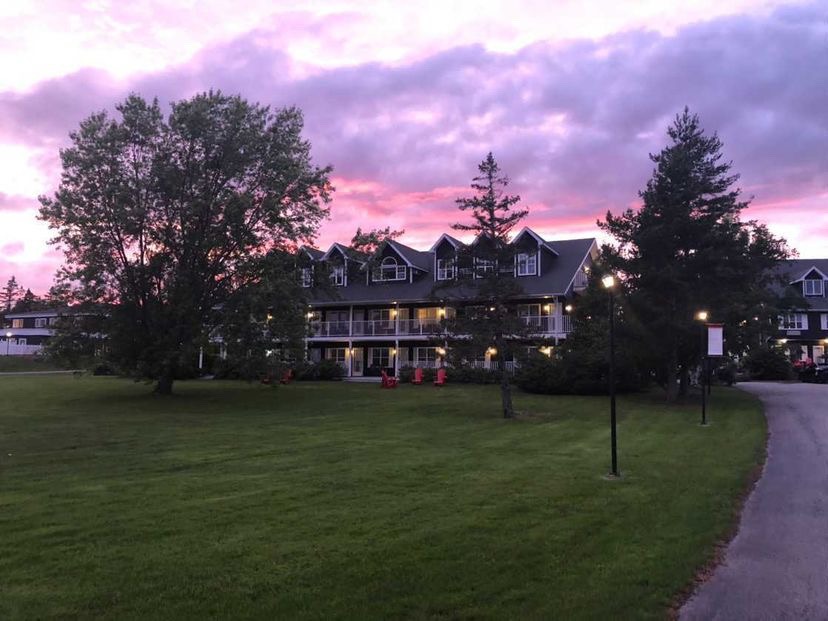 Matt and his family have a longstanding history and love for the Inverary Resort. The property was purchased by the Fownes family, two brothers and their mother in the 1940s and shortly after that, in the 1960s, Matt's grandmother worked there as a front desk and housekeeping attendant. When they eventually wanted to sell, the Founds family brought Matt's grandmother in and said, "we want you to buy it."
In 1971, Matt's grandfather sold his share of a local car dealership, and both grandparents invested in the resort property. Through the 70s and 80s, they added more buildings and services to the operation. In the early years, if you were to look at a map, much of the first 100 metres of the property were woods. Now, it is home to restaurants, conference space, and additional rooms.
"When my dad took over operations in 1979, my grandmother stayed extremely involved for a long time, and I grew up working pretty well in every position here."
Being raised in the industry and experiencing everything from the front desk and housekeeping to food and beverage, it is no surprise that Matt attended Mount Saint Vincent University for the Hospitality and Management program.
"After graduating, I did a little bit of volunteering in the City, and then ended up moving to Calgary for a few years where I worked in Kananaskis, the Delta Lodge up there. I worked with some great people there, and I learned a lot of lessons to bring back here. My now wife and I moved back to run food and beverage, and I eventually moved into general operations."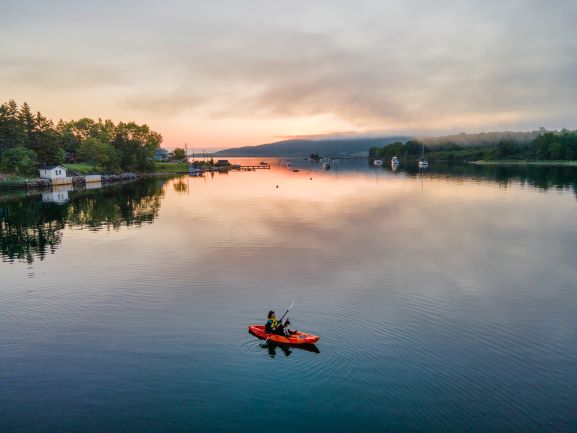 Bringing back the lessons he learned from the west coast, Matt returned to the Island in 2012. His passion for the local community, developments, and the people, in general, shines. When it comes to inspiring entrepreneurs, he's also a huge supporter.
"There have been a lot of cool developments, businesses, and ideas in the last number of years: ziplining, tube rides, and wilderness cabins for example. It's about finding a hole in the market, and whatever it is just ends up helping everybody else. The more cool things there are to do and see in Cape Breton, Nova Scotia, Baddeck, or wherever, it just puts more eyes on the area. It also challenges us to be more creative and keep looking for opportunities – and that is really what is fun about it, that you can be creative."
Last summer, the Inverary Resort hosted JetSki Baddeck in their cove. It was a partnership with a young college student that had a new product and was trying to do something fun for the area – and he was busy.
"We are right on the Bras d'Or lakes, which is amazing to splash around in in the warmer months and, fingers crossed, super fun to play on if it freezes as well. Right on the doorstep of the highlands and Cabot Trail, we embrace the experience of cruising around in the summertime or taking a snowmobile up to the highlands in the winter. Then there is a lot of really cool stuff to experience here – we are a destination in itself, and are just trying to be one of the first choices when people come here."
Located in Baddeck, outside of the CBRM, we asked Matt why he became a member of the Cape Breton Regional Chamber of Commerce.
"Associations, like the Chamber, are really important for all kinds of reasons; whether there are resources that could be beneficial for you or making connections. It could be for experiential packaging or professional relationships. We are a member of the Strait Chamber and the Baddeck Business Association as well; just trying to stay involved in as much as we can, keeping in touch with what's going on."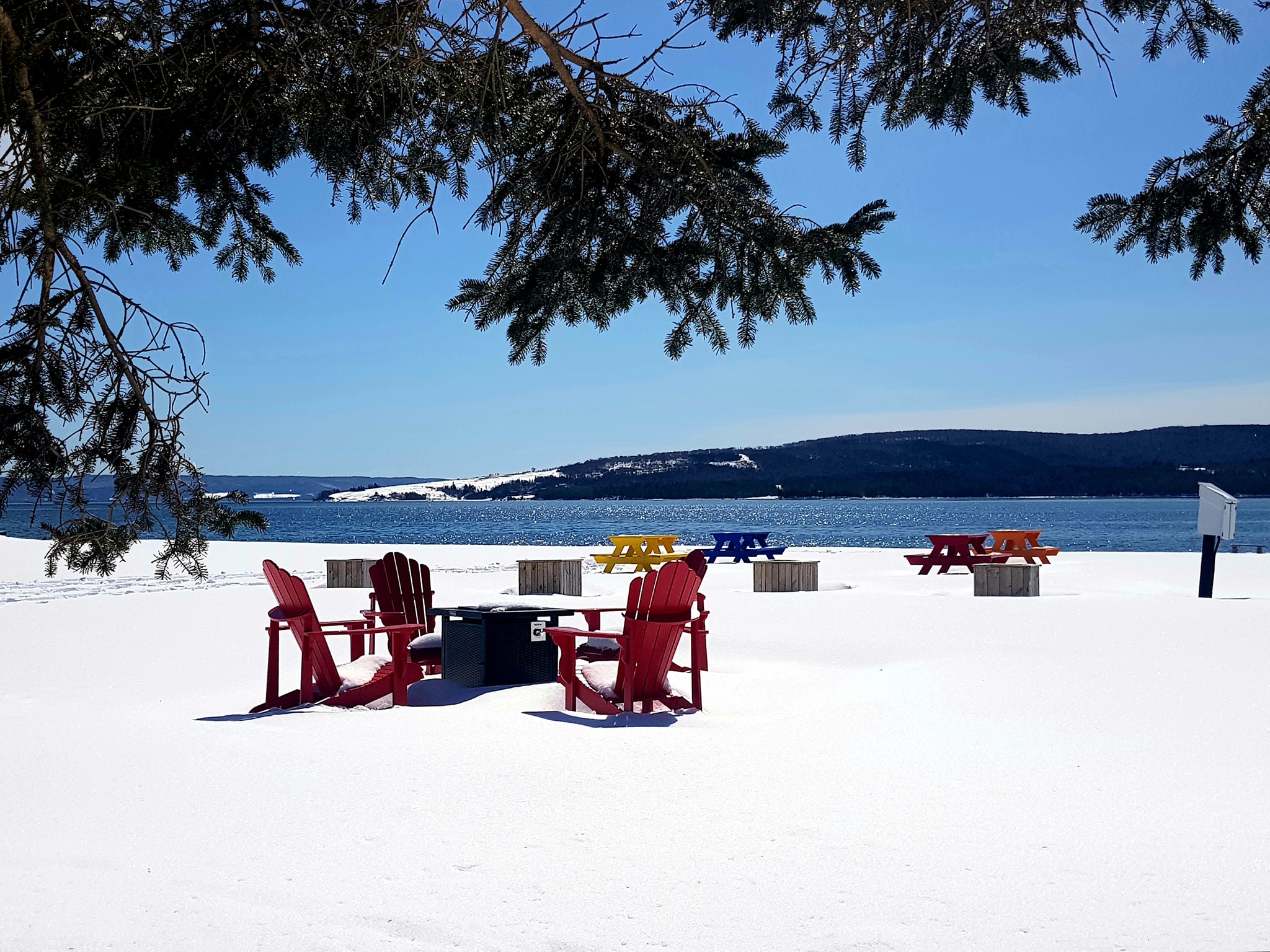 Being a part of the community is incredibly important to Matt and his family at Inverary. They are involved with community groups that fundraise for the Lion's Club and the local daycare, and they sit on the board of the Baddeck Business Association.
"A lot of volunteers put in a ton of hours here, it's important to those organizations and we want to recognize all that they are doing. We are happy to be supporters of our community."
When it comes to what's next for Inverary Resort, stay tuned! This summer, they will be excited to host guests and possibly some more events in their new lodge, and they are in the process of putting together a great offering for local people as well.
If you're hosting an event, looking for a wedding destination, or exploring a staycation, keep Inverary Resort on your radar on the beautiful shores of the Bras d'Or. Visit their website for more information: https://inveraryresort.com/.