Cape Breton's Booksellers for Book Lovers | Connecting Books with People in a Pandemic
They say a story has no beginning and no end, only points of entry. For Alison Uhma, and her partner Donald Calabrese, owners of On Paper Books on Charlotte Street, that point of entry began in 2017 by buying the contents of a used bookstore in Sackville, New Brunswick. 
Despite a post-secondary education that "had nothing to do with bookstores," Alison's goal was to open a used bookstore in Cape Breton. "We recognized that there was one already (a used bookstore) but we had some ideas. We just thought it would be a really great thing because we both have had a lifelong love for books, so we bought the contents of this bookstore and brought them here," says Alison.
Since opening their doors on December 1, 2020, Alison says she most enjoys "connecting books with people." And no, she's not joking, she loves it when people come in. "There's something that they know that they want and if we have, it feels really great. If they have something they'd like and we don't have it, we order it for them or point them in the direction of something that is similar. We call ourselves booksellers for book lovers."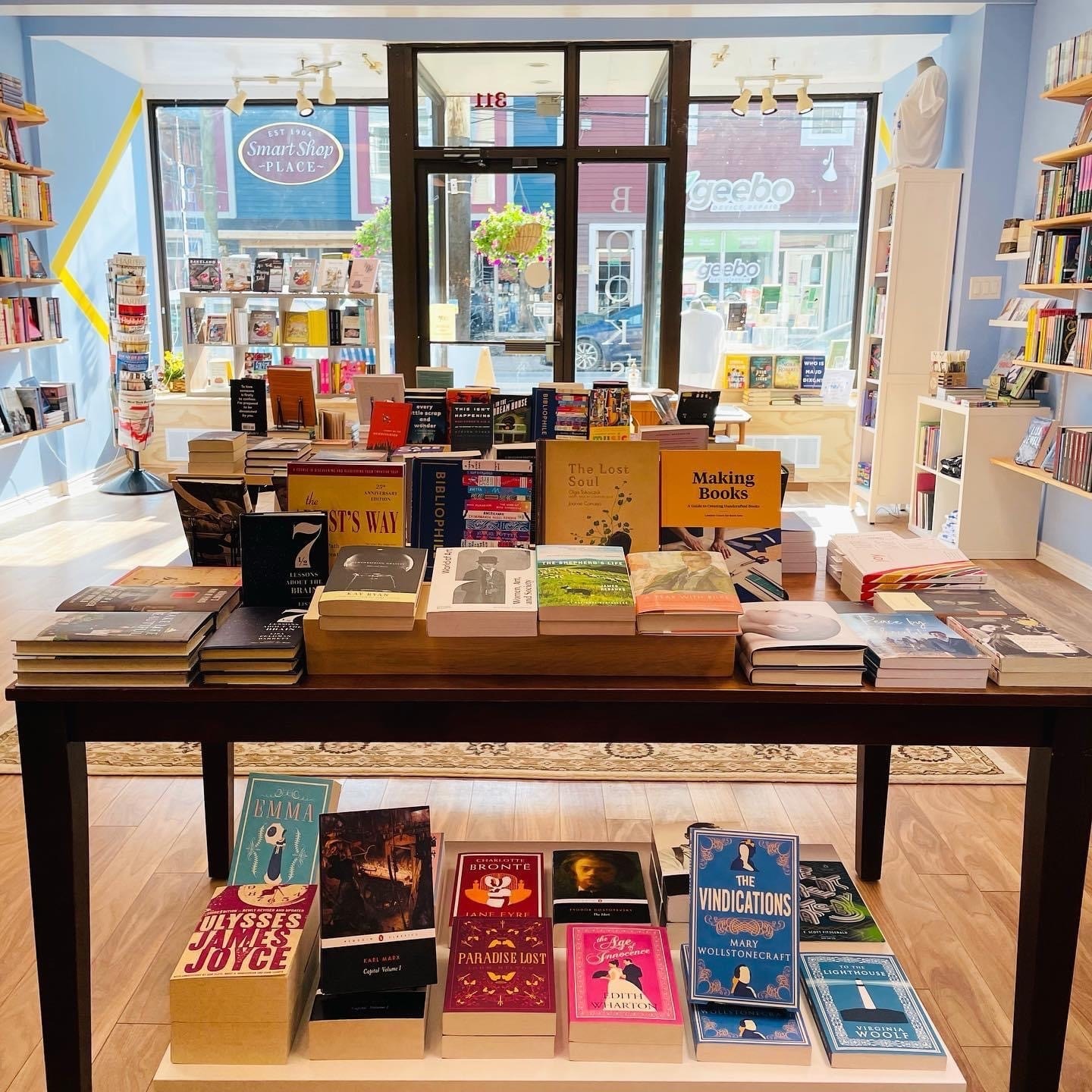 In addition to those New Brunswick-bought used books, On Paper Books has since expanded to include new books, colouring books, magazines, puzzles, fine stationery items, and gifts suited for everybody. However, it's not just the words written directly in the story of On Paper Books that's important to Alison, but the story happening around the Cape Breton Regional Municipality (CBRM), as well.
For 2021's Independent Bookstore Day, On Paper Books partnered with the McConnell Library in Sydney for a FUNdraising read-a-thon. "I am passionate about libraries," says Alison. "Libraries are super important. They're places of knowledge and they're places for people to go and to spend time at, they [people] may not have other places to go that are safe spaces. There are computers, internet and printing services, and we just really believe in that because not everybody can buy a book and that's okay. So, during this read-a-thon, we wanted to support them in that way, because we love the library and we want people going there."
When asked what advice she would give someone who is looking to start a business in the CBRM, it's easy to guess Alison's answer. "You need to really love what you're doing. I've said this before, it makes you brave when you love something. Maybe not everybody will understand why you're opening an independent bookstore during a pandemic, or whatever it is you choose to pursue…you do it because you love it."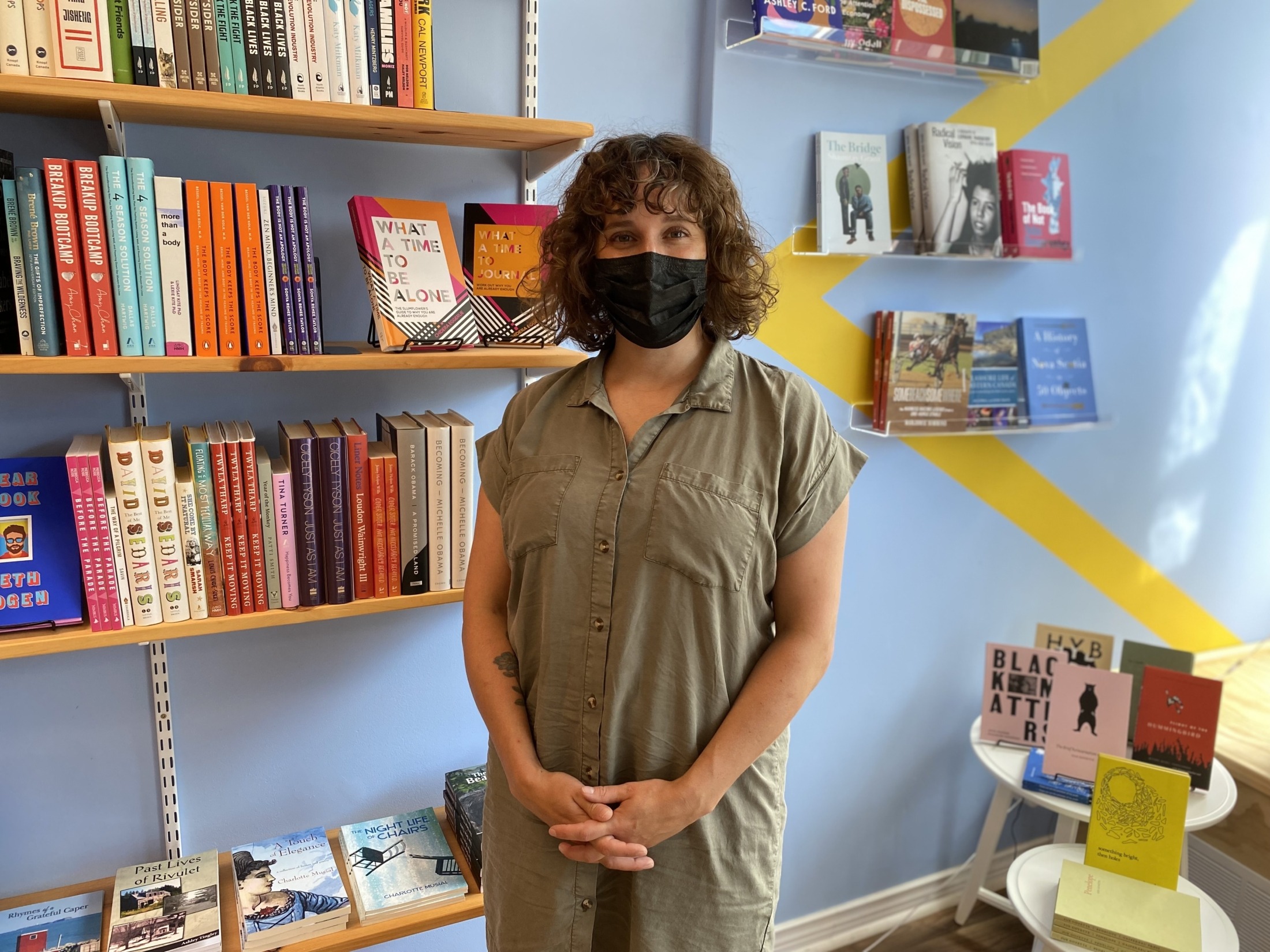 That love and passion isn't limited to all things books for Alison, considering she's also an artist who designed all the branding for the store, including t-shirts (which thrills her unabashedly when she sees people wearing them), as well as the can art for fellow Chamber member Island Folk Cider House, and for community organizations such as Lumiere Night Festival.
We encourage you to stop in for a visit and see everything On Paper Books has to offer, including Alison's handmade cards featuring her artwork from her brand On Paper Prints, at 311 Charlotte Street. Fair warning, Alison's enthusiasm and excitement for connecting even a single person with a new book means you may not leave empty-handed.