Part of the Family
Tracie's Spa
Even if you haven't been a patron yet, you are most likely familiar with the yellow building on the corner of Townsend and Inglis Street in Sydney. This corner has been home to Tracie's Spa, and hundreds of clients, for the last 11 years.
Tracie's Spa is a full-service salon and spa offering a healthy and holistic approach to its hairstyling and wellness spa services. They offer a variety of therapies from body massages, full treatments of waxing and makeup artistry, to foot care.
They are popular for being able to accommodate groups, couples, and getaways; not only because of space and cost-effective packages but also because they are one of the first spas to host a full-bar license!
"We don't just offer wine, we can offer any kind of spirit, and we stay local – Breton Brewing is a big one, Nova wines too. Any way we can stay within our own community to offer a product, that's what we do," says owner Tracie Breski.

Prior to COVID, and pending a return when restrictions ease, Tracie's Spa offered a waiting lounge. A lot of guests would come early to their appointments, work on their laptops, and enjoy a beverage – including herbal teas. It is all a part of their motto that "it is a family, not just a service here."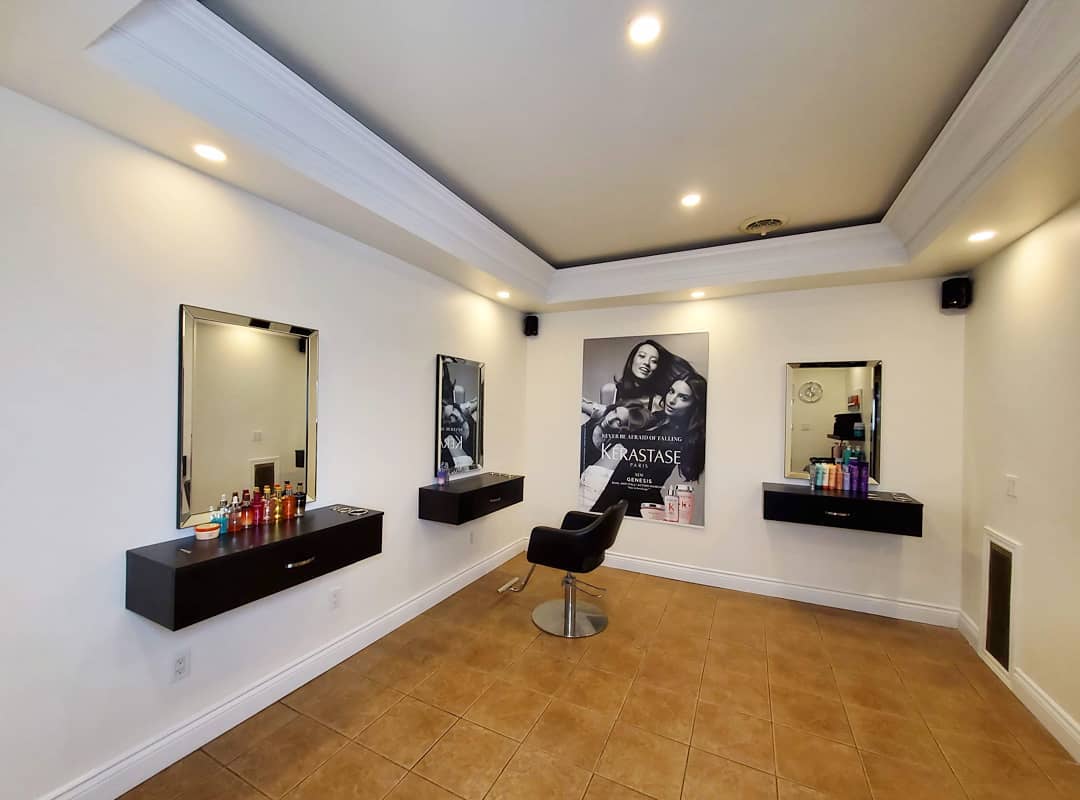 "Since I've started, you don't have a client, they are your family. My clients through the years – I've watched their kids grow up and they've watched mine; it would be nothing for them to not be coming in for a service, they would just come to see me. Now, I try to keep that even though it's a bit different. It's not just the service, it's the visit, I care."
Tracie is going on 30 years in the business. Heading to Halifax at 19-years-old, she took the first esthetician program that was ever offered in Nova Scotia. Taking advantage of everything they had to offer at the Academy of Cosmetology, Tracie graduated with esthetics, electrology, and massage training; prior to this, she completed a business degree at Cape Breton University.
"I think I just had it in me to open a business. It is the entrepreneurial side of me. I started young, but I think watching my own parents – my mother was very independent and did a lot on her own – I think I had a good support system when I came back to the Island. My parents and family encouraged me to 'do it on your own.' I also just wanted to be here in my community. I'm never going to leave here, I love Cape Breton, so there's nowhere else."
And for Tracie and her team, the challenges of 2020 weren't going to stop them.
"2020 was really scary and heartbreaking all at once. All of your years in business and you never think there would be a… 'pandemic!" No one thinks they are going to go out in a blaze like this. You always set yourself up, especially after 30 years. You wonder, 'are my kids going to carry the business on, or will somebody I work with want to carry the name.' But to think that it could have been all over because of that? It was just, no way. NO WAY."
Most of the employees have been with Tracie for a long time, some up to 15 years. Throughout the closures, they shared a bittersweet group chat discussing how much they missed each other, the clients, and their jobs. However, each step of the way, they shared the "we-got-this attitude" and have worked together to make the necessary changes.
"It's not MY business, it's OUR business. I can't do it by myself. I just have my name on the dotted line. We support each other – we are a family here. Everyone in here is an entrepreneur, they just have a place to go."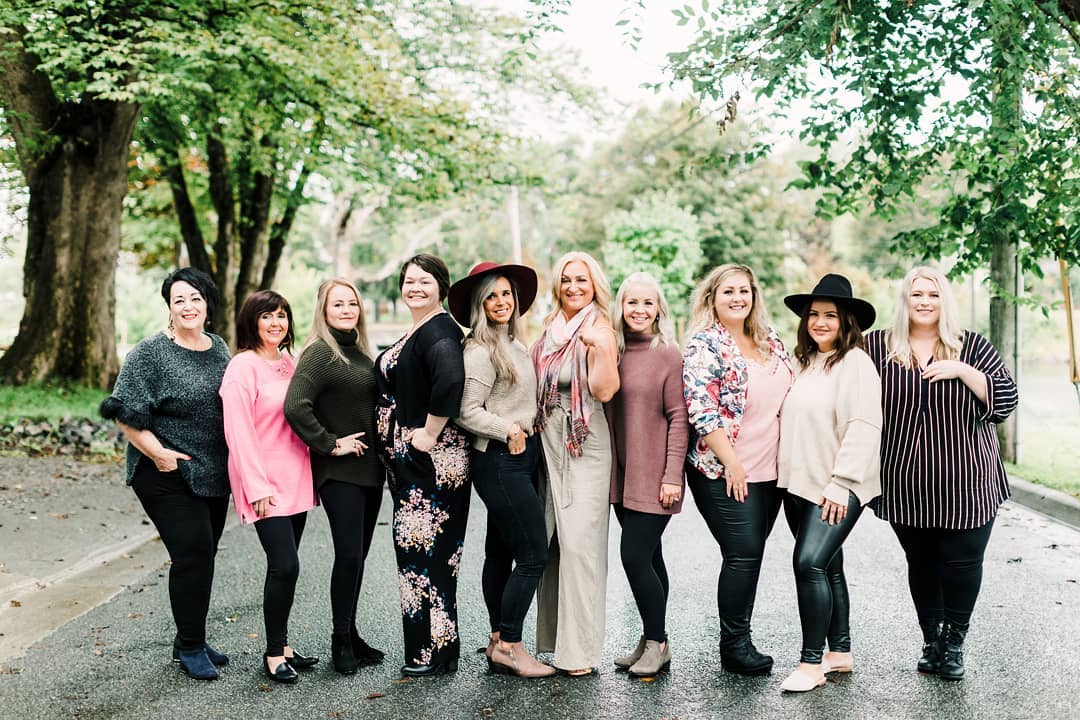 With everything that has happened, Tracie refuses to back-pedal. The goal is to "not be afraid." As we asked Tracie a fun fact about her, it would seem that going against the grain, fearlessly, is something that she comes by honestly.
"When I was younger, I was a punker. I was punked with hair up to here, I was called "Punky Monkey." I used to roller skate with my punky pink hair and my clothes would be ripped. I made my own and stretched them; it was bizarre. I look back now and it's crazy. I don't even know where it came from, but I was really a rock-punker. I just wanted to go against the grain. I wanted to go against whatever they were doing."
As we shared a laugh about Punky Monkey, it's understandable that Tracie's clients feel as though they are part of the family. Her approachable attitude and fun spirit make conversation flow easily. And when it comes to sharing advice for the aspiring entrepreneur, 30 years of experience shone through.
"With the way times have changed so much, I would recommend reaching out to people with similar ideas or likemindedness. Ask them to mentor you or share some time. You can always research what is available – funding, etc – but all of that is not going to matter if you don't have the basics. That is going to come from understanding how staffing works, things have changed, how to deal with those dynamics and internal networks; especially if you're in a business that requires a lot of staff."
And staffing is something that Tracie's Spa knows well. Everyone's common interest is to love the client, want to come to work, and not feel like it's work. They have respect for each other, the clients, and a drive to watch the business grow.
Next time you're looking for a relaxing escape from the ordinary, treat yourself to a service at Tracie's Spa. You can learn more about their services by visiting their website: traciesspalife.com/