Positive Intentions, Infused with Love
LISA YOUNG LEE INC.
When Lisa Lee, Founder and President of Lisa Young Lee Inc., decided to blend her passion for Reiki, healing crystals, and appreciation for luxury brands together, she found her life's purpose. Today, she infuses love and positivity into everything she creates.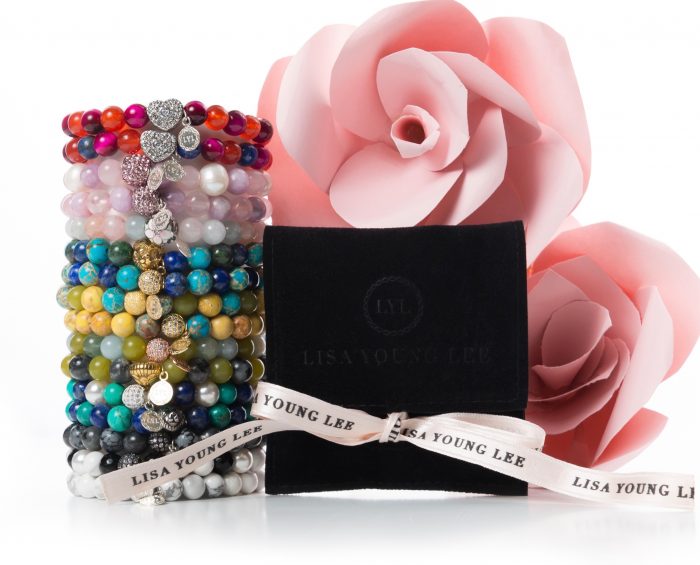 Photo taken by Chrissie Green.
"We handcraft luxury healing jewelry and the idea behind it is that it resonates positive vibes," shares Lisa. "If you're wearing a bracelet or have a stone in your pocket, you just have to remember to rub and touch your stones and that activates the energy – it helps to draw out the negativity that your body feels."
Lisa began her journey into the jewelry industry in October of 2017 sourcing only the highest quality gemstones for her luxury collection.
"It is important to me to build a brand that is not only successful but stays honest and true to what we are trying to accomplish. We want to provide positive vibes to our customers while offering a stylish, luxury accessory to your look."
Every step of Lisa and her team's eight hour-process – from the moment they select and handle the gemstones to the handcrafting and packaging – has been infused with Reiki energy and positive intentions, so that customers can enjoy the full healing benefits of the gemstones.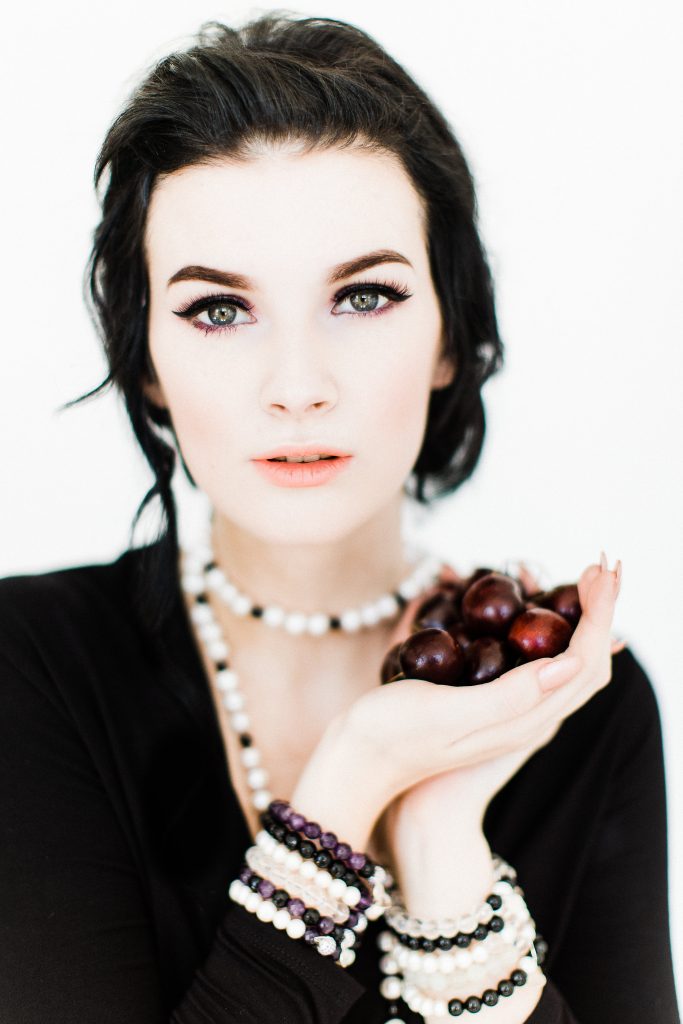 Photo taken by Sherri Poirier.
"Based on what someone purchases, I will concentrate and send a prayer for that person, because chances are they ordered that piece of jewelry needing certain healing in their life. Rose quartz, for example, is the crystal of universal love. The person receiving it is probably looking for love or healing, so I will pray and send love to the person."
Lisa and her team send positive intentions with every piece purchased, making her brand the first in the luxury jewelry industry to sell a product and experience like this.
When Lisa started her company, she had a vision that it would take off and become a success, but she knew that success doesn't happen without hard work and positive intentions.
"I knew I'd have to network to reach my goal of being a world-wide recognized brand," Lisa told the Chamber. "There is a lady in Los Angeles, Nathalie Dubois, who hosts gifting suites during large events for celebrities. After contacting Nathalie and sharing my story, she fell in love with the brand and the experience that came with it. I brought my brand to LA where celebrities wore Lisa Young Lee."
Lisa and her products have participated in DPA's gifting suites during the Cannes Film Festival, Pre-Golden Globes, Pre-Oscars, and more. With celebrities like Kenan Thompson from Saturday Night Live, and Angela Bassett who played Ramonda, the Queen Mother of Wakanda in Black Panther, wearing her brand, Lisa's visions were turned into a reality.
Lisa Young Lee's first gifting suite was in January of 2018, just three months after she launched her brand – our members certainly know how to hustle!
Lisa Young Lee Inc. has been featured in Weddingbells, British Vogue, UK Vanity Fair, Elle UK, and Tatler Magazines. To shop Lisa's line of handcrafted luxury healing jewelry, visit lisayounglee.com