Saltwater & Sawdust
Splinter Sisters
Growing up on the Magdalen Islands, Melissa would follow her father around his workshop, asking questions while watching him build. Now a self-taught carpenter, she turned her passion into a career and launched one of the most exciting endeavours of her life.
As the owner of Splinter Sisters Inc., a custom, local woodworking shop that creates art, furniture, and decor, Melissa takes an idea from a client, builds on it, and creates something that compliments their space while staying within their budget.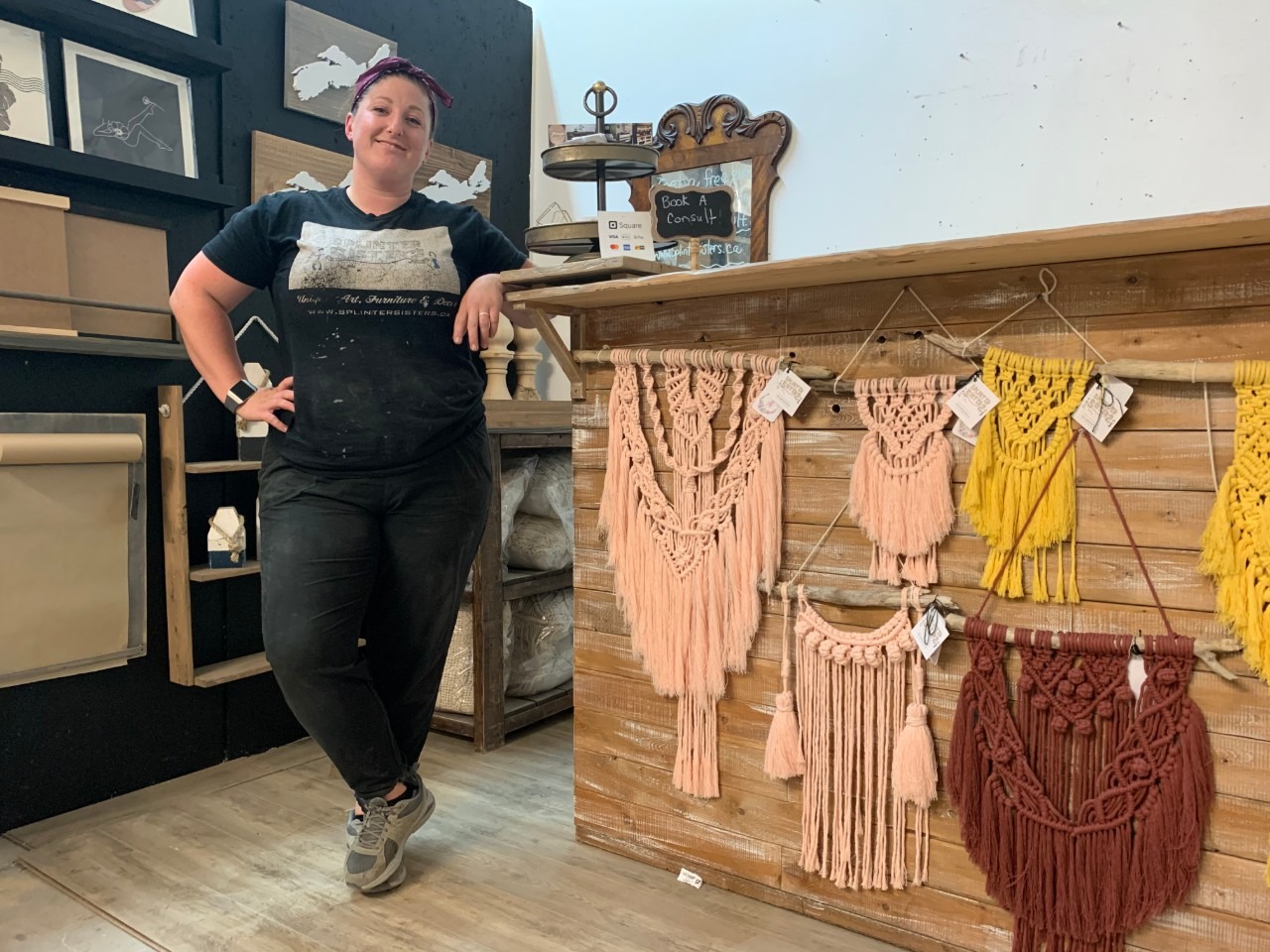 "After my fiancé and I purchased a fixer-upper, we started repairing and upgrading spaces and pieces," shares Melissa. "I realized I knew a lot more than I thought and was really good at building and flipping our home. I learned a lot from my dad."
Now, Melissa and her team at Splinter Sisters build roughly 800 custom pieces a year, hammering originality, heart, and soul into everything they create.
"Coming from such a small island of about 100 people, a lot of the folks there are self-sufficient, so they know how to fish, weld, do their own mechanic work, and my dad was like the resident carpenter," Melissa told us. "My mom's family is full of trade workers, too. Her dad and brothers are all carpenters, so I guess you can say that I have sawdust in my veins."
To cut, sand, and stain the average floating shelf, it takes Melissa just one hour. Recently, she and her team took on one of their largest projects to date; outfitting the new Better Bite Cafe, located at The Convent, with custom cabinets and countertops.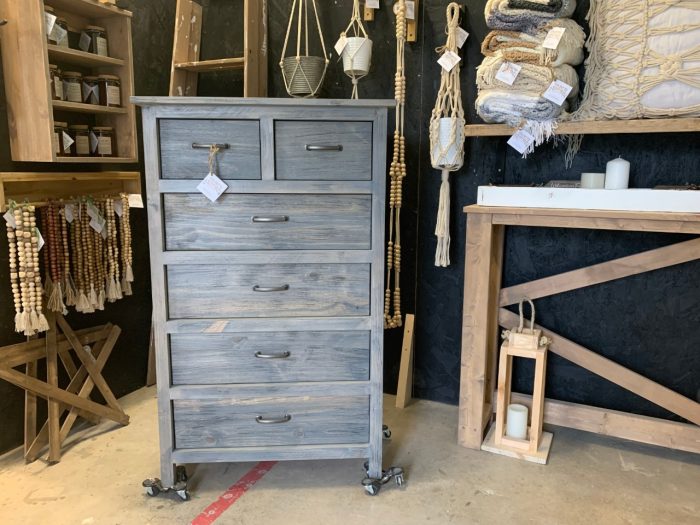 "The total time working on the job for A Better Bite Cafe amounted to several months of planning, designing, learning, adjusting, and executing. That was a big project for us," says Melissa. "It's so rewarding to take a few pieces of wood, an idea, and lots of time and love, and transform it into something that I consider to be a functional piece of art."
When it comes to advice, Melissa believes that more than anything she wants artists and creatives to know their worth.
"Sit down and figure out how much time you're spending on your project and pay yourself for that time in the price. Don't underprice your work just so that someone will buy it. Know and understand how much your time is worth, and trust me, the right people will buy it."
Before beginning a project, Melissa is now able to calculate down to the minute how much time it should take her and her team to create a custom piece. This helps her to price their pieces accordingly while also ensuring maximum productivity in the workshop.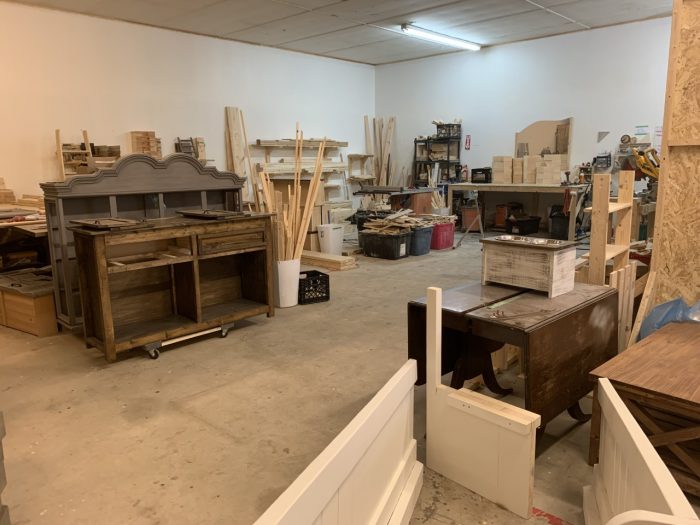 "We are constantly learning and adjusting our processes to give more consistent and accurate timelines, increase product quality, and ultimately better service our clients."
At the end of the day, Melissa and her team are like family. They all work hard to get the job done, they pour their dedication and creativity into their passion, and they know how to have fun. It's amazing what a little bit of time, a spark of inspiration, and a lot of imagination can bring to life at the Splinter Sisters!