'Virtually' Endless Possibilities
SOULVARIA VIRTUAL REALITY
After visiting Everland in South Korea, Joseph Gracie experienced the most jaw-dropping VR roller coaster of his life. It was this incredible experience that inspired him to open Soulvaria Virtual Reality here in Sydney.
"When I was teaching English in South Korea, with my fiance, I became inspired because they have all the latest and greatest of tech gadgetry," shares Joseph. "Growing up, I loved to play video games, so exploring South Korea and discovering their incredible VR technology made me think that someone should, and could be, doing that in Cape Breton."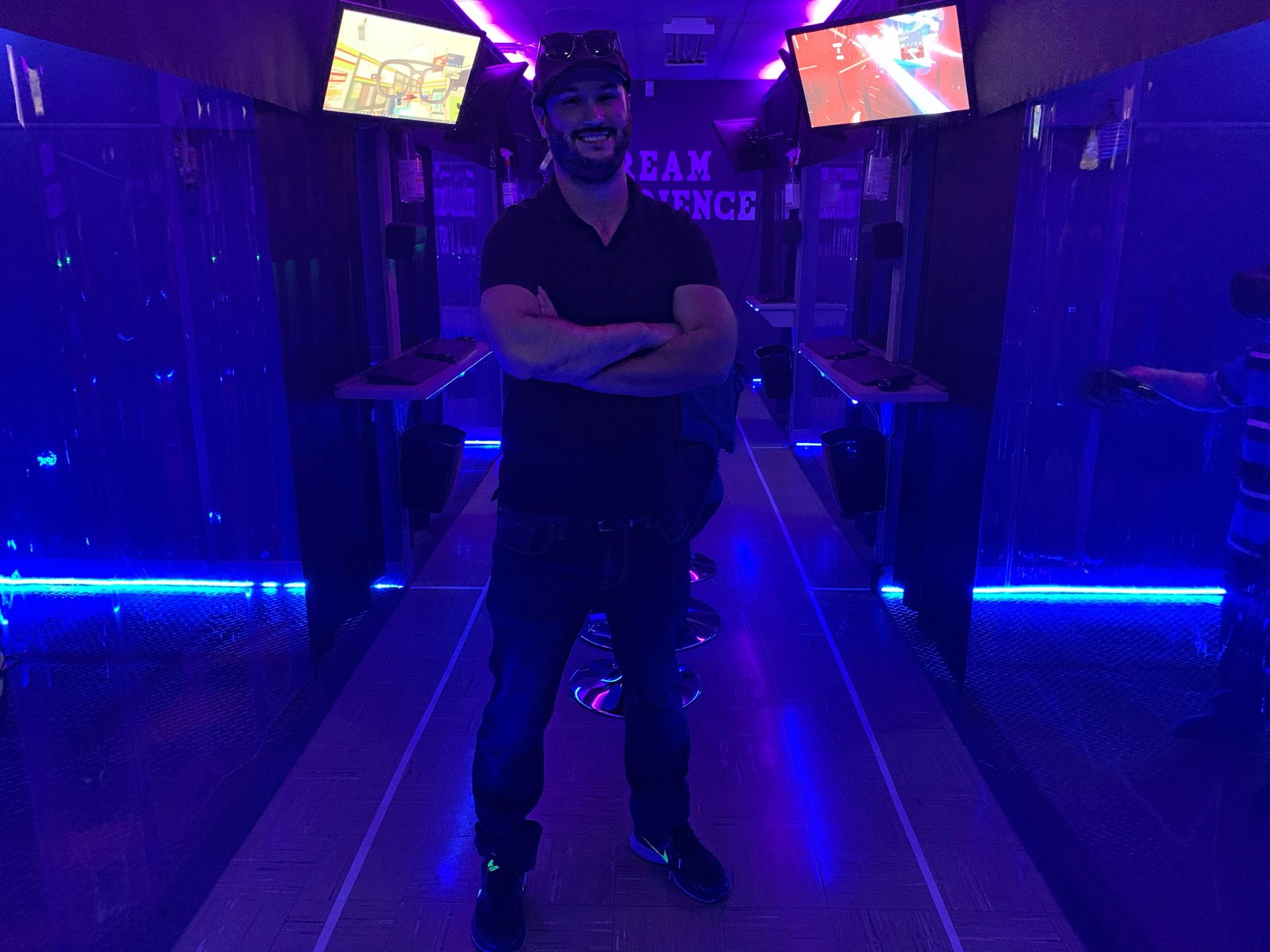 Soulvaria VR opened its doors three years ago during September 2017 and has been growing in games, experiences, and fun ever since.
"We offer something for everyone – from video games where you're hunting zombies to creative arts where people can draw what they imagine, creating their own 360 degree painted world. I've seen kids paint an igloo and when they finish it they crawl inside, as if it was actually there!" Joseph shared with the Chamber.
Don't be fooled though, as Soulvaria goes beyond just gaming. You can visit the moon and explore the depths of our solar systems; you can scuba dive and swim with whales, dolphins, and other sea life. You can even travel around the world using Google Maps, which is the perfect "staycation" during the pandemic.
"I thought it would be so cool to bring something like this to Cape Breton when I saw children, adults, and the elderly alike all enjoying the experiences that came with virtual reality. It's the type of entertainment that the whole family can have fun with, and it's really entertaining to watch families play together. With single and multiplayer capability, and the large variety of games and experiences for VR, it's hard for people not to find something they can enjoy by themselves or with others."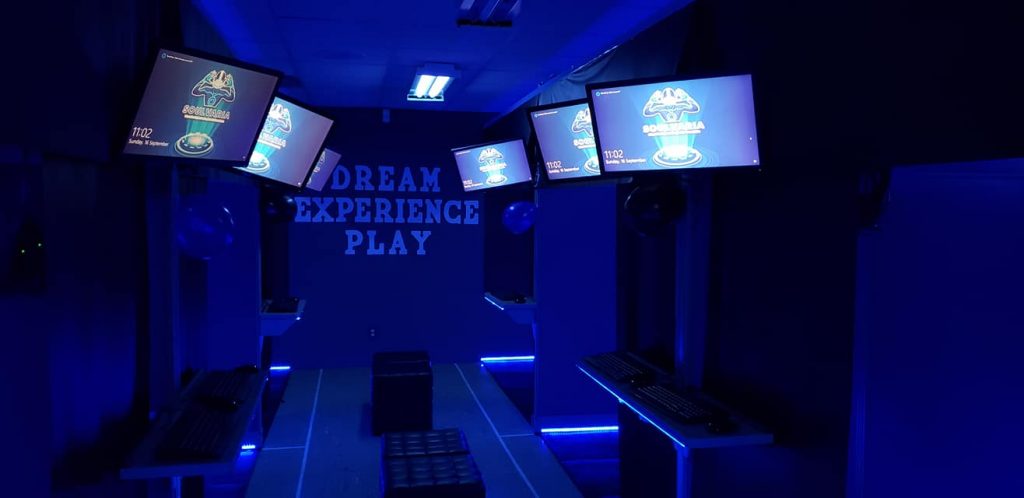 Joseph didn't always plan to make his passion for gaming into a business. He initially went to university to study sociology, with an eventual career goal of becoming a social worker.
He has an important piece of advice for anyone who dreams of an idea and wants to see it through to fruition; "Go for it! If you have a crazy idea that you're passionate about and you'll work hard to see it thrive – then give it your all. It's always worth a shot. Dream big and keep a positive mindset towards that dream. Doing so is what moves mountains, creates a stronger community, and adds change that is both fun and life altering."
With no connections and no background in business, Joseph spent a year researching all that he could in order to make his business his own reality. When he finally built his concept, the business name didn't take too long to decide upon.
"There is a story behind Soulvaria's name. Growing up I was addicted to massive multiplayer online games, because I was able to socialize with players from all over the world. Eventually, we all formed a guild, which is like an online community group, that held about 150 of us. We needed a name for our guild and I wanted to make up something that was different and had never been said before. I thought that everyone has a soul, and there are a variety of people in this guild. So, I created Soulvaria – a variety of souls."
The latest addition to Soulvaria is the introduction of virtual escape rooms. In them, a group of friends can interact with each other in various fantastical worlds to solve puzzles and try to escape before time runs out. Soon they will launch VR Fitness, where you can track your heart rate and calories burned, and gamify your exercise routine.
To find out more about Joseph and his business, or to book a play-space, visit soulvaria.ca