Why Local Matters | Stepping Up for Cape Breton businesses results in prosperity in our communities
Article was featured in the February 2019 Edition of Elevate, submitted by the Cape Breton Regional Chamber of Commerce.
It can be difficult to put your money where your mouth is. Sure we would all love to support our local entrepreneurs and enjoy locally grown products, but it can be tough to rationalize paying $4.00 for a coffee you could get at any fast food chain for a quarter of the price. Maybe you're a business owner yourself, who takes pride in cutting costs on services or products wherever you can to build your bottom line. Perhaps it is just a matter of convenience. We all have our reasons, but you might be surprised by how far your dollar goes… or should I say how close it stays to home when you invest in local business.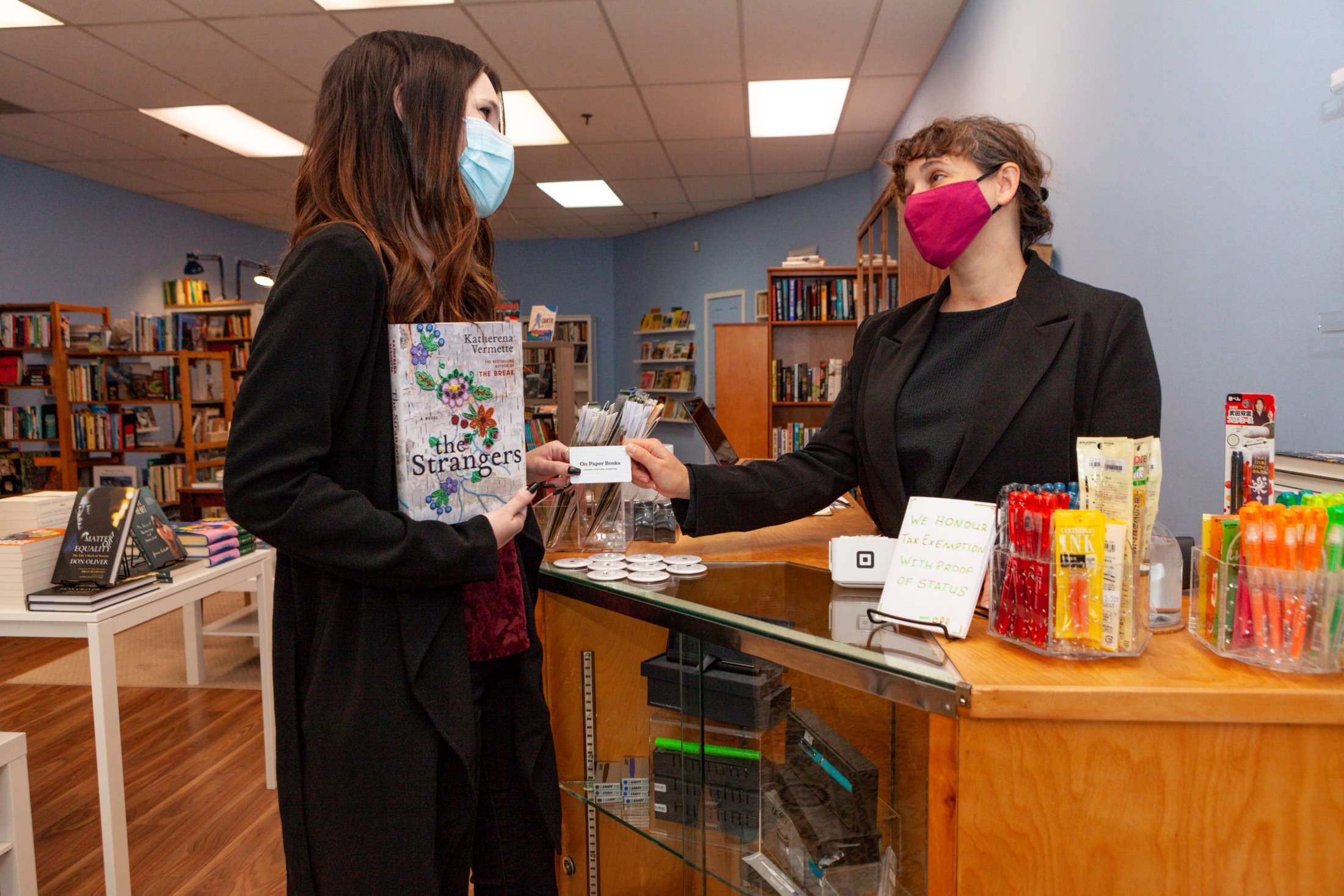 There are some common misconceptions when it comes to determining what is and isn't considered local. Cambridge English Dictionary defines local as; from, existing in, serving, or responsible for a small area. This is a broad definition, but that is because by being more specific, you risk excluding valuable factors. For example, there are many establishments in Cape Breton that are apart of chains that are spread across the country. However, the owner of that particular location is, in many cases, an individual who is from, existing in, or serving the CBRM. They are living in the same communities as their customers and employees, and want to have success, not just by making a profit, but also by being an impactful community member. So, consider getting to know who is behind the brand name when you go shopping.
Another misconception is that shopping local means paying through the roof prices. However, if you break it down and consider the supply chain, the time and the labour put in, it makes sense. In fact, at many locally owned businesses, prices are more reasonable than you would expect despite not having the same buying power as competitors. As for products and services that are organic, fair trade, artisan, etc., you are paying for higher quality. Those purchases offer uniqueness that is hard to find elsewhere.  Besides, a higher percentage of that money is going back into the community.
You've always heard people rant about the importance of buying local but never seem to hear any cold hard facts, so, let's talk numbers. It is estimated that for every $10 million dollars Amazon makes, only 10 jobs are created, while the average local business would create 57 jobs. Local business generates 70% more local economic activity per square foot than big box retail stores. Dollars spent at local establishments generate 3.5 times more wealth for the local economy compared to money spent at chain-owned businesses. In Nova Scotia, the agri-food industry alone is responsible for 10,000 jobs across the province. So, when you shop local in the CBRM, you're paying for more than products and services. You are investing in jobs, building the local tax base, and creating an attractive business environment for new startups. These are perks that we all benefit from whether we are consumers, employees, or entrepreneurs.
We often forget how much we already depend on local business to provide for the community. When you read the paper, it is the local publishers that fill readers in on what is going on in their backyards better than anyone else. Local businesses are more likely to sponsor events taking place in your neighborhood than large corporations. Employees at independent stores are more likely to have a better understanding of the products they are selling and provide better customer service. Small businesses are desperately waving their arms in the air shouting "Hey! Look at us! We care about the community and want you to help us help you!" They are aware of the intense competition they face and aim to be as efficient as possible with their services, adding value wherever they can.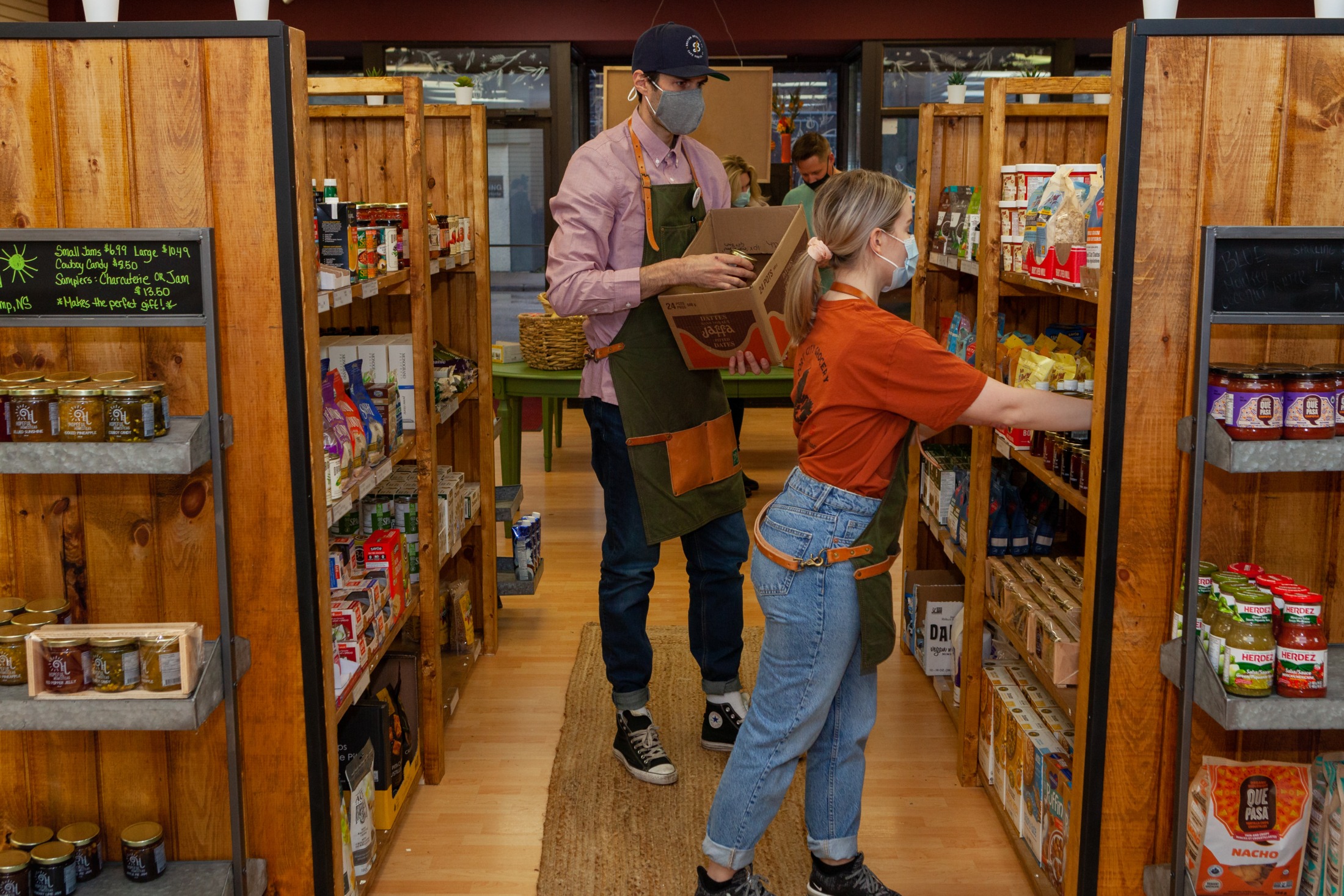 There are more reasons to buy local products than being an extreme environmentalist/philanthropist… but it doesn't hurt to go over why supporting local business can make you feel all warm and fuzzy inside. For one, local businesses are likely to operate more efficiently and consider the environment a priority. SMEs (small to medium sized enterprises) are widely considered as the "original sustainable businesses"  because of simple everyday practices they enlist. We can't forget that small businesses have a stake in the local community and therefore, care more for the environment they live in. Local employers are also more likely to treat staff fairly and provide more opportunity for advancement than large corporations.
What about food?! Food security might seem like something that is only a concern for overpopulated countries with exhausted agriculture industries, but if Nova Scotia were cut off from the rest of the world, we would run out of food in a matter of days! Buying local creates more demand for producers, and in turn, creates a more self-sufficient community. Plus, locally produced food must comply with rigorous health standards and is in most cases, higher quality.
Buying local is worth every penny. Supporting business here in Cape Breton is critical for growth and prosperity but it seems that many businesses have fallen victim to lower prices offered by high profile competitors with significant buying power, often online. Knowing all of this might not change any of your consumer habits, but ask yourself this; why? If you are like any Cape Bretoner I know, you have sat back and analyzed the island's past challenges trying to figure out what went wrong. If we have learned anything, it is that we cannot solely depend on giant corporations that are not invested in our communities or the well-being of residents. Isn't it time to fully embrace local businesses and the important role they play? Shouldn't the dollars we spend be a reflection of our values? Easier said than done, but it would be interesting to see what would happen if we each made one change. Shopping at the farmer's market on Saturdays, buying coffee from a locally owned cafe, shopping at a local hardware store, or hitting up the local boutique rather than a fast fashion outlet.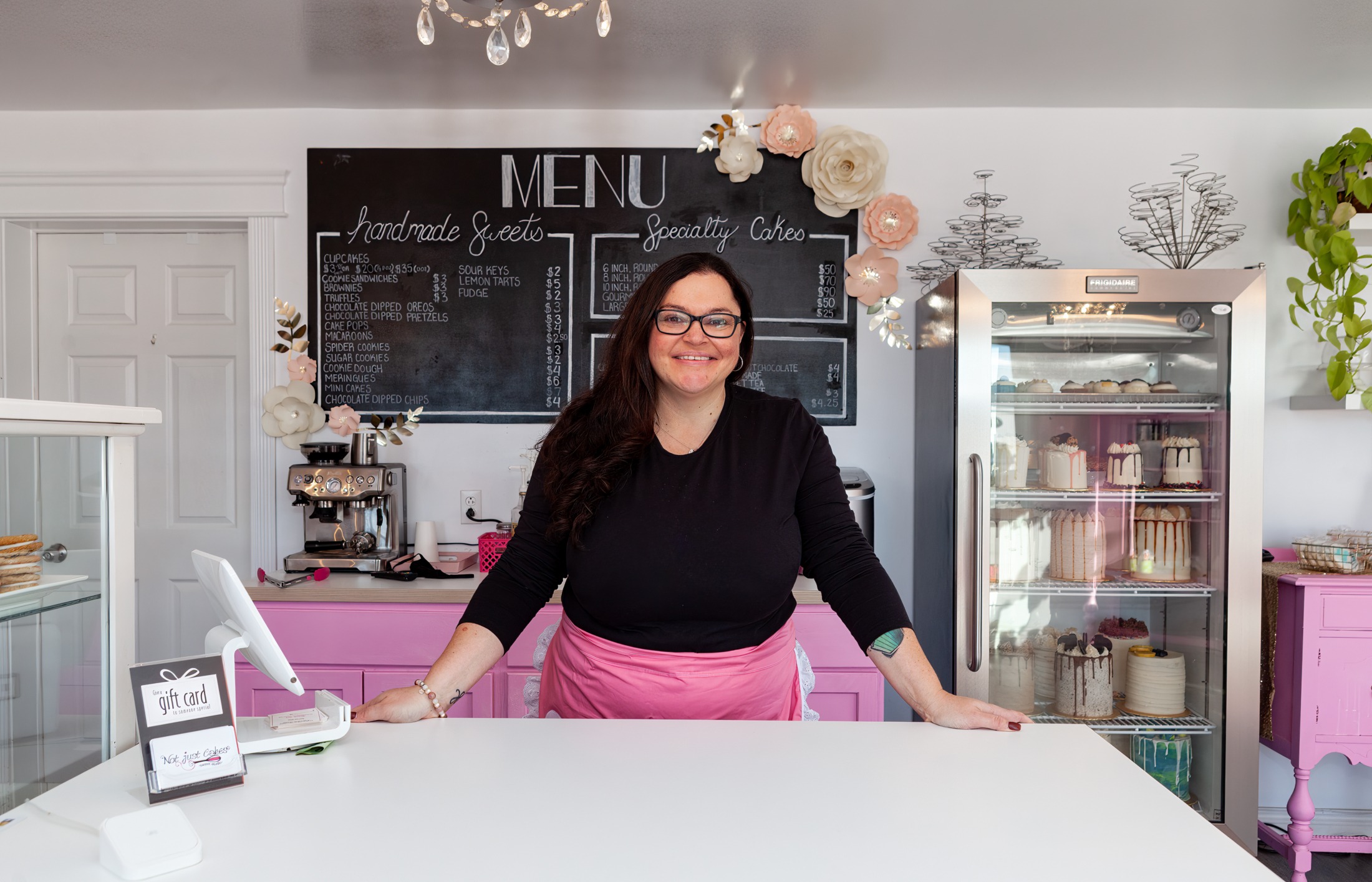 Making small commitments can make a huge difference when you are trying to change your consumer habits. So, here are some easy, low commitment ways to start supporting local business. Get to know local businesses by checking out our member directory and profiles. Explore new places to shop in the CBRM and find out who is selling products that you love. Follow local businesses on social media and keep track of upcoming promotions while helping them build a following and gain exposure. Do your Christmas shopping here instead of online or in far away locations. Speak up! Tell your friends about that great auto shop you always use because they're so reliable. Attend local events and support your community by going to concerts, festivals, marathons and so on.
Consider this a call to action. The beginning of your new and improved consumerism. The island needs you now more than ever, and who knows… maybe it will only take one purchase on your part to begin to change the conversation. Step Up For Local!
References
https://dictionary.cambridge.org/dictionary/english/local
https://www.huffingtonpost.com/mike-salguero/why-buying-local-is-worth_b_4310520.html
https://www.selectnovascotia.ca/why-buy-local
https://bealocalist.org/why-local-matters/
https://www.entrepreneur.com/article/315174