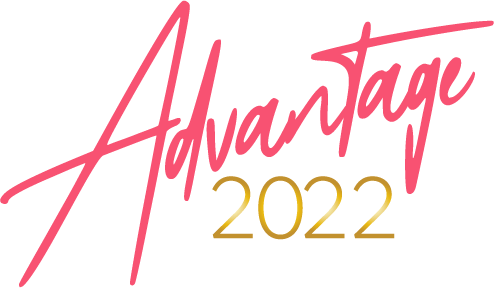 Why you should join us
Hosted by the Cape Breton Regional Chamber of Commerce, Advantage is a full day of inspiration and empowerment for women, by women working in or for businesses on Cape Breton Island. Advantage is presented by Scotiabank.
Advantage Women's Empowerment Conference will be held at the Holiday Inn Sydney Waterfront on April 29,2022. The doors will open at 8:30 am and the events starts at 9:30 am and runs until 5 pm where it will be followed with a cocktail hour.
Networking
Meet and engage with women in leadership roles and entrepreneurship.
Great Speakers
Listen to and engage with informative speakers throughout the day.
New Ideas
Leave Advantage feeling inspired and full of fresh ideas.
Have Fun
Most importantly, we hope you have fun!
This Year's Speakers!
Keynote Speech:  WHAT IS UNCONSCIOUS BIAS? MAKING A FIRST IMPRESSION IN SEVEN SECONDS OR LESS
First impressions, positive or negative, are made in seven seconds or less. We all make quick assessments of others without even realizing it. We are not born with bias. Biases are formed by past situations, experiences, backgrounds and cultures. Unconscious biases typically exist towards gender, race, religion, sexual orientation, age, disability (both physical and mental), and weight. Most of us will say "I see people for who they are" but do we? Unconscious biases affect and impact decision making both professionally and personally with real impact. Recognizing, managing and mitigating unconscious bias promotes diversity and inclusion. Diversity and inclusion drive innovation, increases productivity, and stimulates creativity while promoting a healthy, happy, engaging workplace culture.
What Attendees Will Learn
The Neuroscience behind Unconscious Bias ("No blame, no shame")
Managing and Mitigating Unconscious Bias in Recruitment, Retention and Employee Engagement
Breaking Bias – Strategies for Gender, Maternal, Affinity and Ageism
Sesame Street 2.0 – One of these things is not like the other, one of these things just doesn't belong… or does it? How Diversity Drives Innovation, Creativity and Productivity
Why Creating a Culture of Inclusion affects Positivity, Profits and Purpose
Diversity and Inclusion Expert
Tina Varughese - Keynote Speaker
Tina Varughese is an Indo-Canadian daughter of first-generation East Indian parents, which allows her to find 'the best of both worlds' and shed light, knowledge and most importantly universal humour into the intercultural workplace. She draws from her experiences as an entrepreneur, mother, daughter, wife, sister and friend when delivering keynotes on work-life balance and diversity and inclusion topics, which resonate with her audiences professionally and personally.
For fifteen years Tina Varughese worked with immigrants in her roles with the Province of Alberta's immigration office. A successful entrepreneur, she also ran her own relocation and settlement firm. Additionally, Tina was the President of the Canadian Association of Professional Speakers (Calgary).
Tina is a contributing writer for the Human Resources Institute of Alberta's Network magazine, Calgary Real Estate News, as well as Home to Home. She was profiled in Alberta's Venture Magazine.
Named one of Canada's 10 Notable Speakers by Ignite magazine, audiences describe Tina as 'dynamic, highly energetic, relevant and hilarious'. She consistently rates as the 'the best speaker of the conference'. Her interactive approach is insightful and her delivery is highly entertaining. She breaks down barriers to create a comfortable and fun space where people ask the questions they might otherwise be afraid to ask.
Tina, her five fish, two children and one husband reside in Calgary.
---
President, Danielle Hartley PR Inc.
Danielle Hartley - Hostess
With a solid foundation in management and overall business strategies, Danielle returned to school in 2008, at the age of 38 and completed a Bachelor of Public Relations degree at Mount Saint Vincent University in Halifax. With 2 young girls in elementary, a boy in high school, a three-year-old under toe and a Moosehead billet, Danielle thought the only way to get some peace and quiet was to go to school! Best decision of her life!
Since receiving her degree, she analogizes her learning curve as drinking from a fire hose. From creating and building a communications department in one of Canada's most progressive First Nations to playing in the old boys club of corporate Calgary, Danielle has gained invaluable experience from many varying viewpoints.
Danielle had the amazing opportunity to begin her communications career with Membertou and was fortunate to have worked closely with Chief Terry Paul as well as Senator Dan Christmas. Building the Destination Membertou application in 2012 with Jennifer Deleskie is one of her greatest memories as it created the opportunity to build up the communications department and to tell those "good stories"! The time Danielle spent in Membertou were some of the best of her career.
In late 2013, Danielle and her family moved to Calgary where she was tasked with leading the charge for Indigenous engagement for a multinational logistics company. She had the opportunity to travel to every coast and every corner of this country to meet with Indigenous communities. From the friendships that she made and the work that she did together with the communities, Indigenous and community relations became her passion.
Since 2017, Danielle and her company, DHPR Incorporated, has been working with various small to large scale businesses across Canada to build their own Indigenous Relations strategies. Her mandate is to hire Indigenous people, train and mentor them and then move them into strategic roles within her client companies. She believes that Indigenous people should be leading Indigenous relations teams across the country.
Some of DHPR's clients are The Cahill Group, EllisDon, Superior Propane, ATCO and Honeywell. Projects her company and her clients are working on are the Maritime Launch Services here in NS, NSCC, Goldboro LNG , Nutrien Pot Ash Mine in Saskatchewan, Voisey's Bay in Labrador and Port Hawkesbury Paper Wind Projec
---
The Advantage of the Emergence of Women Panel -This panel showcases women who have broken the traditional mould we have been placed in. The Women of this panel are seen as inspiring leaders and trailblazers in our community. They will share their lived experience and motivate the audience by sharing how they shattered glass to achieve their goals, while providing advice to those dreaming of creating a path of success for themselves.
President & Chief Executive Officer, Nova Scotia Business Inc.
Laurel Broten - Moderator
Laurel Broten is the President and CEO of Nova Scotia Business Inc. (NSBI), the agency responsible for investment attraction and export development for the Province of Nova Scotia, Canada. She is the first female to hold this position in the history of the organization. Since taking the helm in 2015, Laurel has led the agency's transformation, attracting over 90 investments, increasing average export sales and the number of exporters, approving over 250 film funding commitments, and working with 160 businesses of diversity.
Laurel is a seasoned public policy expert, former senior Ontario Cabinet Minister, lawyer, legislator, and advocate. She currently serves on the boards of the International Women's Forum - Atlantic, Prince's Trust Canada, the Prosperity Project, the Public Policy Forum of Canada, and Roots of Empathy; and she is a part-time instructor at Dalhousie University's Schulich School of Law, focused on law and public policy.
Laurel has been the recipient of several awards, including Atlantic Business Magazine's Top 50 CEOs; Canada's Most Powerful Women: Top 100 - CIBC Trailblazers and Trendsetters; the Women in Communication and Technology Gamechanger Award; and the Queen's Diamond Jubilee Medal. She and her husband live in Halifax, Nova Scotia with their twin teenaged sons.
Owner of Sundaylace Creations
Mariah Battiste - Hostess
Mariah Battiste,  beadwork designer and owner of Sundaylace Creations, was raised in Unama'ki (Cape Breton) in Nova Scotia. She is a Mi'kmaw woman who is surrounded by a strong Mi'kmaq community who has helped her to stay grounded in her culture while exploring business opportunities. Her business is rooted in contemporary beaded jewelry for weddings, special occasions, or everyday wear. Mariah has an eye for beauty and has turned her love of jewelry and accessories into a beaded bling business. 
In January 2017, she expanded her business to include bead accessories and supplies in order to help other women to be able to create beautiful beaded works of art in her community. She is community minded and willing to share her knowledge with others through workshops, events, or presentations. 
Food Safety Supervisor at McFadgens Bakery
Anup Sharma - Panelist
Born and raised in India by a working mother (teacher) and a father who was a veterinary inspector.  Anup graduated in 2015 with a Bachelor of Dental Sciences and practiced dentistry for about two years in India.  Anup moved to Canada in 2017 to explore new options and opportunities. She graduated from the Public Health Program at Cape Breton University in 2019.
Anup began working as a Food Safety Supervisor at the more than 70-year-old, renowned, family business, McFadgens Bakery in 2019.  Anup lead McFadgens Bakery to meet the Global Standards of Food Safety and Certification with SQF.  
Anup comes from India, a beautiful and amazing country where women are strong and are worshipped as Goddesses, but sacrifice their life and dreams for family and society.
She says she is lucky to have her parents, who always support her and give her every opportunity to prove girls can do better than anyone.
Her grandparents raised and educated their seven daughters to the best of their ability at a time when having a single female child was considered a burden on the family. They became her motivation and role models.
In Anup's opinion, the best investment one can make in his/her life is giving a girl the chance to change the world.
"Feminism isn't about making women stronger.  Women are already strong; it's about changing the way the world perceives that strength." G.D. Anderson
Principal of Nova Scotia Community College - Marconi Campus
Carla Arsenault - Panelist
Carla Arsenault is currently the Principal of the Nova Scotia Community College, Marconi Campus, a proud Cape Bretoner and passionate about building stronger communities.
Prior to NSCC, Carla served as President & Chief Executive Officer of the Cape Breton Partnership, Cape Breton Regional Enterprise Network and Cape Breton Regional Municipality Regional Enterprise Network.
Carla earned a Bachelor of Public Relations with a Certificate in Marketing, as well as a Master's in Business Administration (MBA), specializing in Management Consulting, and has worked in the areas of management consulting, business strategy, research, marketing, communications, and operations management. She spent 15 years in the global corporate sector with Hewlett Packard and Electronic Data Systems (EDS) designing solutions to operational barriers and challenges and operated her own management consulting company from 2009 until 2017.
Carla serves on the Board of Directors of Marine Atlantic Inc., Engage Nova Scotia, and Skills Canada – Nova Scotia. She lives in Sydney River with her husband and three children where she loves running, kayaking and attending her kids sports activities.
---
The Advantage of Cheering One Another On Panel – This panel is about the importance of women celebrating other women and, by doing so, creating a culture of allyship. The women on this panel have been advocates for other women and know to celebrate other women's successes, no matter how small, whether it be in the workspace or in public. This panel will discuss why it's important to support fellow women, and how much more we can accomplish as allies.
Regional Vice President of Scotiabank
Karen Birss - Moderator
Karen Birss joined Scotiabank in 1998 and has held various positions in Canadian Branch Banking and Wealth Management. She holds an MBA in financial services from Dalhousie and is currently a board member of Easter Seals Nova Scotia.
Appointed as the Regional Vice President in early 2020 Karen is responsible for the profitable growth of the bank's personal and small business branch portfolios spanning the Atlantic provinces. Karen, her husband and their children are passionate about supporting the various communities they live in.
She has been a board member for CNIB Saskatchewan, a member of the Leaders' Council at the Hill & Levene Schools of Business at the University of Regina, a co-chair of the Saskatchewan Chamber of Commerce's Indigenous Engagement Taskforce, and is currently an executive champion for Scotiabank's Atlantic Black Employee Network Group. She's been a member of the Scotiabank's Women Initiative since its inception and is currently a proud member of the group's National Advisory Board.
Senior Advisor to Mike Kelloway, Member of Parliament for Cape Breton-Canso
Natasha Kochhar - Panelist
As a young professional, Natasha knows the importance of making Cape Breton/Unamaki a place where more young people want to live, work, and raise their families.
Since moving back to Cape Breton in 2018, Natasha has worked for local organizations like the Cape Breton Regional Hospital Foundation, the Cape Breton Regional Chamber of Commerce and currently works as Senior Advisor to Mike Kelloway, Member of Parliament for Cape Breton-Canso and is the Chair of the NextGen Cape Breton/Unamaki Board.
Natasha holds a Bachelor of Arts degree in International Relations from Mount Allison University and is graduating from Cape Breton University with an MBA in Community Economic Development next month. In her free time, you'll find Natasha cooking, golfing on our Island's beautiful courses, and supporting local or volunteering with some of her favorite community organizations.
Natasha is passionate about her community and finding ways for young people to succeed in Cape Breton Island. She hopes to be a catalyst to helping this beautiful Island reach its full potential.
Expert in Residence at the Dalhousie Emera ideaHUB
Veronica Merryfield - Moderator
Veronica, an established EDI community leader, originally from England, moved to Cape Breton in 2016. Formally educated in electronic engineering, she has worked around the world in a number of markets both in engineering, sales, marketing, support, management and c-level as well as teaching part time at Dal.
Veronica's journey to womanhood is a road less travelled and identifies as intersex and transgender, it's a long story, as is her journey with neurodiversity. Drawing from her lived experiences, Veronica's public speaking and EDI training/consultancy is in demand locally and further afield. Veronica is also getting her musical instrument making and teaching business going again, something of a 40 year passion.
She is board chair for the Every Woman's Center, Transition House, CBRM diversity committee, Cape Breton Center for Sexual Health,  Conversion Therapy Survivors Connect, Marion Bridge School advisory Council, and is a member of the Status of Women Advisory Council, Cape Breton Pride board and the CBRM Accessibility committee. She has worked successfully to get changes to legislation and routinely works with the Department of Health and Wellness on Gender affirming care. She is the founder of Cape Breton Transgender Network.
Veronica has two daughters and four grandchildren, plays bass guitar and keyboards, is a writer, photographer and partial to a decent cup of tea.
Co-Founder and Partner of Anchored Ideas and Devantec IT & Security
Danielle Patterson - Panelist
As a passionate and purpose-driven marketing leader Danielle is driven by curiosity, inspired by innovation and fueled by collaboration. Sought after for her ability to lead others, Danielle thrives in building and leading high performing teams, optimizing customer experiences to drive value, and delivering leading edge brand and marketing strategies that help companies thrive.
Danielle is the co-founder and managing partner of Anchored Ideas, a Cape Breton based Marketing Agency, and of Devantec IT & Security, a fast-growing IT & Security company serving Atlantic Canada. 
Danielle was the proud recipient of the Vital Cape Breton Excellence Employer Award from the Cape Breton Partnership in 2016, received The New Business of the Year award from the Cape Breton Regional Chamber of Commerce in 2018 and received the President's Award from the Strait Area Chamber of Commerce in 2019, in recognition of active contributions to the SACC by providing expertise in areas such as community development and marketing.
Danielle is passionate about the future growth and development of Nova Scotia and in particular, her home of Cape Breton Island. She is a connector, a communicator, a community-builder and a champion for economic development and believes that the future has never been brighter for the Island and the province of Nova Scotia.  She couldn't be prouder to be raising her twin girls with her husband Mark, here at home on the East Coast of Canada.
---
The Advantage of Owning Your Voice Panel – This panel will speak to the importance of women owning their voices. Women's perspectives can change the way things are done in business and communities, but many women still live in fear of sharing their opinions and ideas because of the ways we've been socialized our entire lives. These women are leaders with strong voices and will speak to how they have owned their voices in traditionally male spheres, how the language we use to communicate with others and ourselves can shape our perception of the world, and how owning our voices can inspire others to do the same.
Chief Executive Officer of the Cape Breton Regional Chamber of Commerce
Jenna Lahey - Moderator
A resident of Louisbourg, Jenna has been a community advocate for years, having an extensive role in helping to steer the town's economic recovery. Prior to joining the Chamber, she spent the last four years with the Cape Breton Partnership, having recently held the position of Workplace Inclusion Manager, completing research and developing programs that positively affected businesses and emerging entrepreneurs across Cape Breton-Unama'ki. A key project during her tenure at the Cape Breton Partnership was the development of the Indigenous Youth Entrepreneurship Program, and the Women's Microloan Program for Cape Breton- Unama'ki.
A graduate of the Bachelor of Community Studies Program, and Bachelor of Arts Program at Cape Breton University, she also holds a Master of Arts degree from St. Mary's University in Halifax, Nova Scotia. Prior to her role at the Cape Breton Partnership,  she worked in various important industries around the island, including tourism, fisheries, and service before making the switch to the nonprofit world.
Jenna is an active volunteer in community development, the arts, and opened a small Marine Museum in her home community.
Her favourite pastime is hiking with her three dogs; Tuukka, Marley, and Lucky.
Senior Lab Instructor in the Department of Communication and Languages at Cape Breton University, and owner of SMR Communication Coaching & Training Services
Sarah MacRae - Panelist
Working in post-secondary education for 12 years, Sarah MacRae has spent the last decade immersed in the fields of communication and education, currently as a Senior Lab Instructor in the Department of Communication and Languages at Cape Breton University, and owner of SMR Communication Coaching & Training Services. Continually fuelled by her '3C's – communication, connection, and community – Sarah is passionate about building supportive, inclusive, and equitable communities through effective communication.
Advocating for women's rights and equal and equitable opportunities, Sarah is a strong supporter of women supporting women and finds joy in sharing women's stories. This led Sarah to co-create and co-host a podcast – 'The Morning Meeting' – where having 'courageous conversations' is the main purpose; helping to normalize commonly shared, but rarely discussed, women's experiences and sharing stories of women doing incredible and important work in our community. Amplifying women's voices is an ongoing goal and motivation behind many of Sarah's own conversations, both personally and professionally. She is passionate about inclusive language, gendered & mediated communication, and educating others on the impact and influence our language has on the climates we create and contribute to.
Sarah lives in Sydney with her husband, Patrick, and their three sons, Beau, Brooks & Grady; they are thrilled, and grateful, to be raising their family at home in Cape Breton.
Project Coordinator at Pomerleau Construction
Sara Evely - Panelist
Sara Evely, originally from rural Newfoundland, is a successful first-generation university graduate and advocate for gender equality. She is a firm believer that anything is possible, and that our words, ideas, and small efforts can change the world.
Sara has hosted and participated in numerous women's rights events including two TEDx talks and multiple international women's empowerment conferences. She also served on Engineer's Nova Scotia Women in Engineering Committee and as President of Dalhousie's Women in Engineering Society, winning the society their first IMPACT award through her rebranding and expansion of the group.
Sara holds degrees in Civil Engineering and Behavioural Neuroscience which provides her a unique perspective on the bias which contribute to the gender discrepancy in STEM.
As a recent grad, Sara is often the only woman working in-field for one of Canada's largest general contractors in the commercial construction industry. She continues to volunteer locally while working on multi-million-dollar projects across Atlantic Canada.
Diversity and Inclusion Lead with Nova Scotia Lands
Robin Lee Seale - Panelist
Robyn Lee is the Diversity and Inclusion Lead with Nova Scotia Lands.  She is a member of the CBLIP Welcoming Communities Working Group, Secretary for the Crossroads Clubhouse Advisory Board, and a Board Member for the YMCA of Cape Breton.  She performs and volunteers with the Highland Arts Theatre and was a co-creator of Tell Your Story Program, a program for supporting underrepresented voices connecting to the theatre. Currently, she is working on a series with the CBC's Mainstreet Cape Breton exploring the experiences people who immigrated to Cape Breton in the 1960's and 1970's..
---
The Advantage of Not Letting Your Past Be Your Anchor Lightning Round – This individual lightning session will share a personal story about not letting your past hold you back. The speaker will discuss the ways in which your past does not determine your future.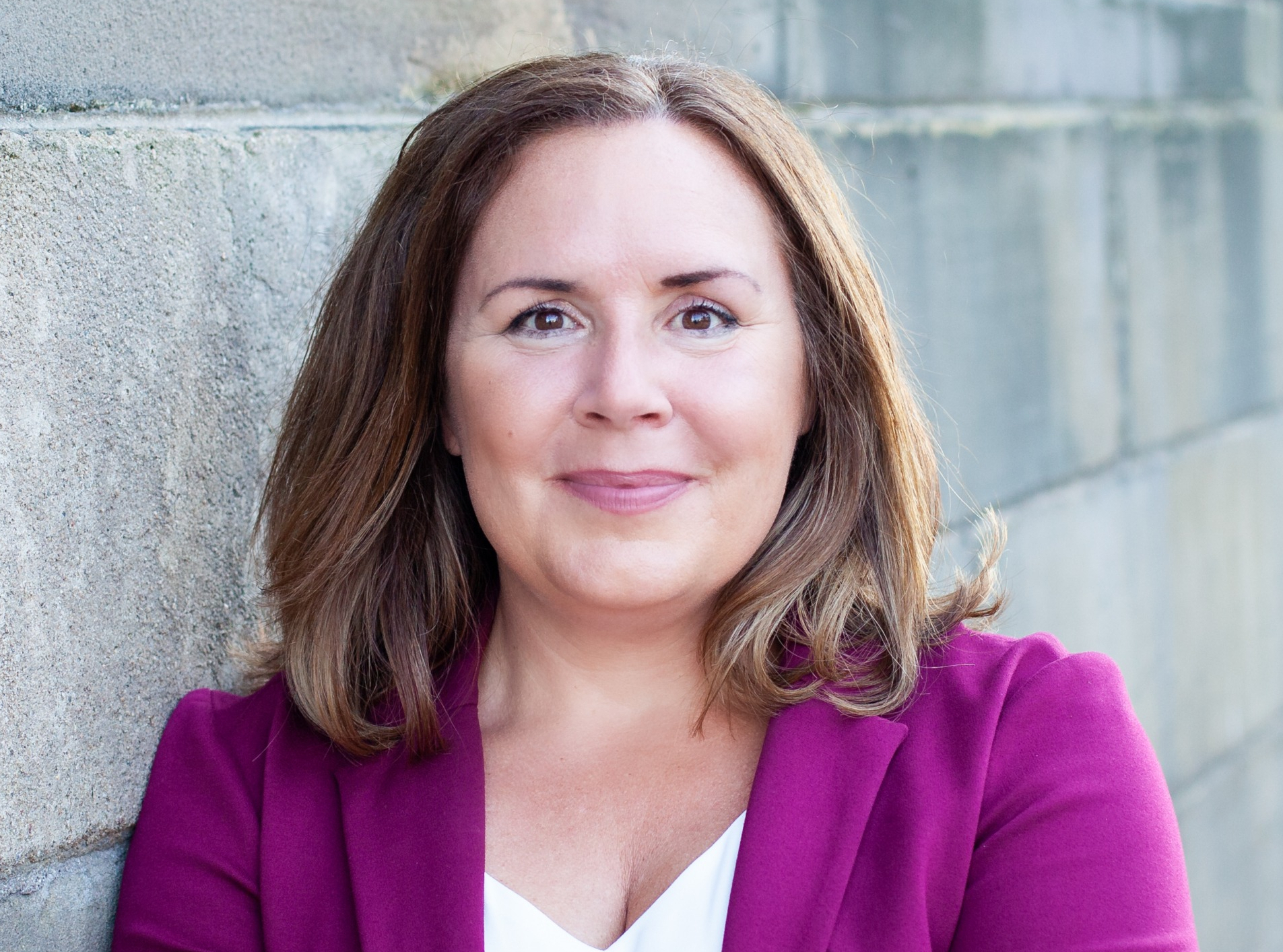 Rochelle Hatcher
Nova Scotia Construction Sector Council
---
The Advantage of Stepping into your Personal Power Lightning Round – This individual lightning session will share a personal story about an inspirational woman who broke down barriers and is an incredible role model. This lightning round will inspire the audience and prove that every woman has her own personal power.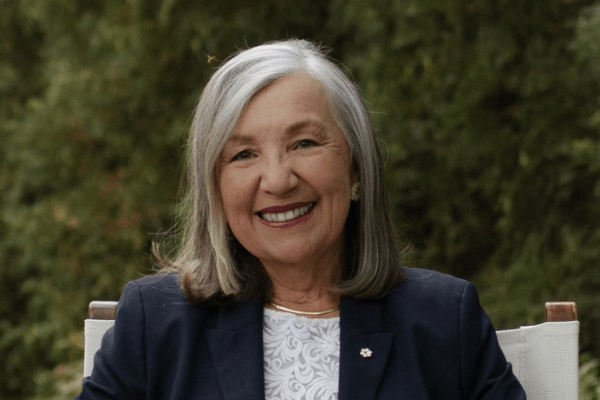 ---
What to expect
Throughout the day, we cover topics, encourage discussion, and host engaging 'workshop' style activities to get you thinking and feeling empowered. There is an important shift happening with women in the world of business and entrepreneurship, and we believe that this day-long conference is the perfect arena to cover important, relevant topics that empower, support, and encourage the women of our business community. We want to understand our advantage and use that knowledge as power!
Full day of programming
Presentations from inspiring business leaders
Networking Opportunities
New connections and strengthening old ones
Option for Advantage conference swag box
2022 Event Agenda
8:30 AM – 9:30 AM
Doors Open, Registration, Light Breakfast Bar, Networking
9:30 AM
Welcoming Remarks
9:45 AM
The ADVANTAGE of the Emergence of Women Panel
10:20 AM
Break
10:40 AM
The ADVANTAGE of Cheering One Another On Panel
11:20 AM
Brag Session: Hosted by Anchored Recruiting
11:30 AM
The ADVANTAGE of Not Letting your Past be Your Anchor - Lightning Round
12:00 PM
Lunch
12:30 PM
Scotiabank Women's Initiative Lending Presentation
1:15 PM
Pump Up Session: Hosted by Tashia Lee
1:20 PM
The ADVANTAGE of Your Personal Power - Lightning Round
2:00 PM
The ADVANTAGE of Owning Your Voice - Panel Discussion
2:40 PM
Keynote Tech Check/Break
3:00 PM
Keynote Presentation - Tina Varugehse
4:10
Closing Remarks - Followed by Cocktail hour until 7:00 pm