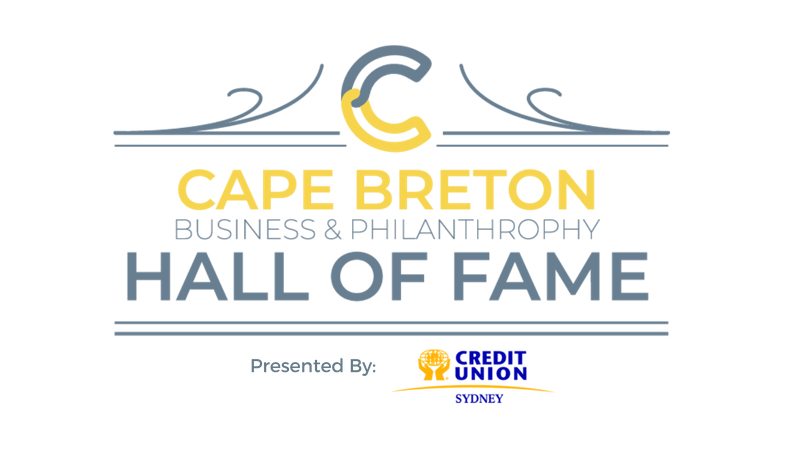 The Cape Breton Business Hall of Fame annually recognizes the most esteemed leaders in business who have demonstrated extraordinary business success, superior leadership values, a commitment to giving back to the community and have a legacy of achievement.
Date: August 31, 2021
Doors Open: 6:30 pm
Dinner: 7:00 pm
Location: Sacred Heart Downtown, 217 George St.
2021 Inductees
The Cape Breton Regional Chamber of Commerce, in partnership with Cape Breton University and the Association of Fundraising Professionals, are happy to announce the names of the 2021 inductees into the Cape Breton Business & Philanthropy Hall of Fame, presented by the Sydney Credit Union. The induction of the 2021 Hall of Fame members will occur at an intimate gala event on Wednesday, July 14, at the Sacred Heart Church.
The 2021 laureate for the Business Hall of Fame is Brian Shebib, former owner of MV Osprey. Annette Verschuren, Chair and CEO of NRStor Inc., will be inducted into the Philanthropy Hall of Fame.
---
Brian Shebib
Business Hall of Fame
Brian Shebib was born and raised in the town of North Sydney. In 1963, he received his engineering diploma from Saint Francis
Xavier University and went on to complete his engineering degree in 1965 at the Nova Scotia Technical College (now known as Dalhousie Tech). In 1971, he received his Masters in Business Administration from Dalhousie University.
---
After graduating from engineering school, Brian worked at J.D. Koppernaes Engineering Limited in Halifax as a consultant to the fishing industry. In 1972, he and three business partners founded Seafair Holdings, a small fishing company based in mainland Nova Scotia. Fast forward 12 years later, Seafair joined Nordic Fishing, a Halifax based factory freezer trawler operator. In 1986, Nordic partnered with Lameque Offshore Fishing Ltd. from Lameque, NB, to form M.V. Osprey Ltd., which at that time, was located in Mulgrave, NS.
In 1996, ten years after the inception of M.V. Osprey, Brian and his business partners felt it was important to establish their own port facility. With a dream to make it back home again, M.V. Osprey was relocated to the North Sydney Marine Terminal, which the company purchased from Transport Canada. In 2012, Labrador Fishermen's Union Shrimp Co. purchased Nordic Fishing's interests in MV Osprey, which concluded Brian's time with the company and he sailed off into retirement. Today, the business still operates from its home port of North Sydney, landing 10,000 tons of Northern Shrimp each year and employing 70 people.
Brian has been a key player in Sydney's effort to establish a container terminal at Sydport. As an investor in, and director of, Laurentian Energy Corporation, Brian played an important role in Laurentian's decision to pursue a container terminal. He represented Laurentian on the Sydney Marine Group, the entity that oversaw the container terminal environmental assessment and ultimately the dredging of Sydney Harbour. Brian has also been involved with Harbour Royal Developments Ltd. in the Sydney Waterfront Development. Brian's ongoing investment demonstrates his belief in the Island and his desire to continually improve its economic circumstances.
His community impact includes serving as [past] Vice-Chair and member of the Board of Directors of Cape Breton University and of the Sydney Port Corporation Board of Directors. Brian currently serves on the Board of the Sydney Airport Authority, as well as with his wife Monica, as Co-Chairs of the fundraising campaign to establish Hospice Cape Breton.
As a business leader, Brian believes in a team based approach to problem solving; he consistently treats people with respect, he always seeks fair and equitable outcomes, he is a man of integrity and vision, and he has applied his unique combination of skills to the significant benefit of Cape Breton.
---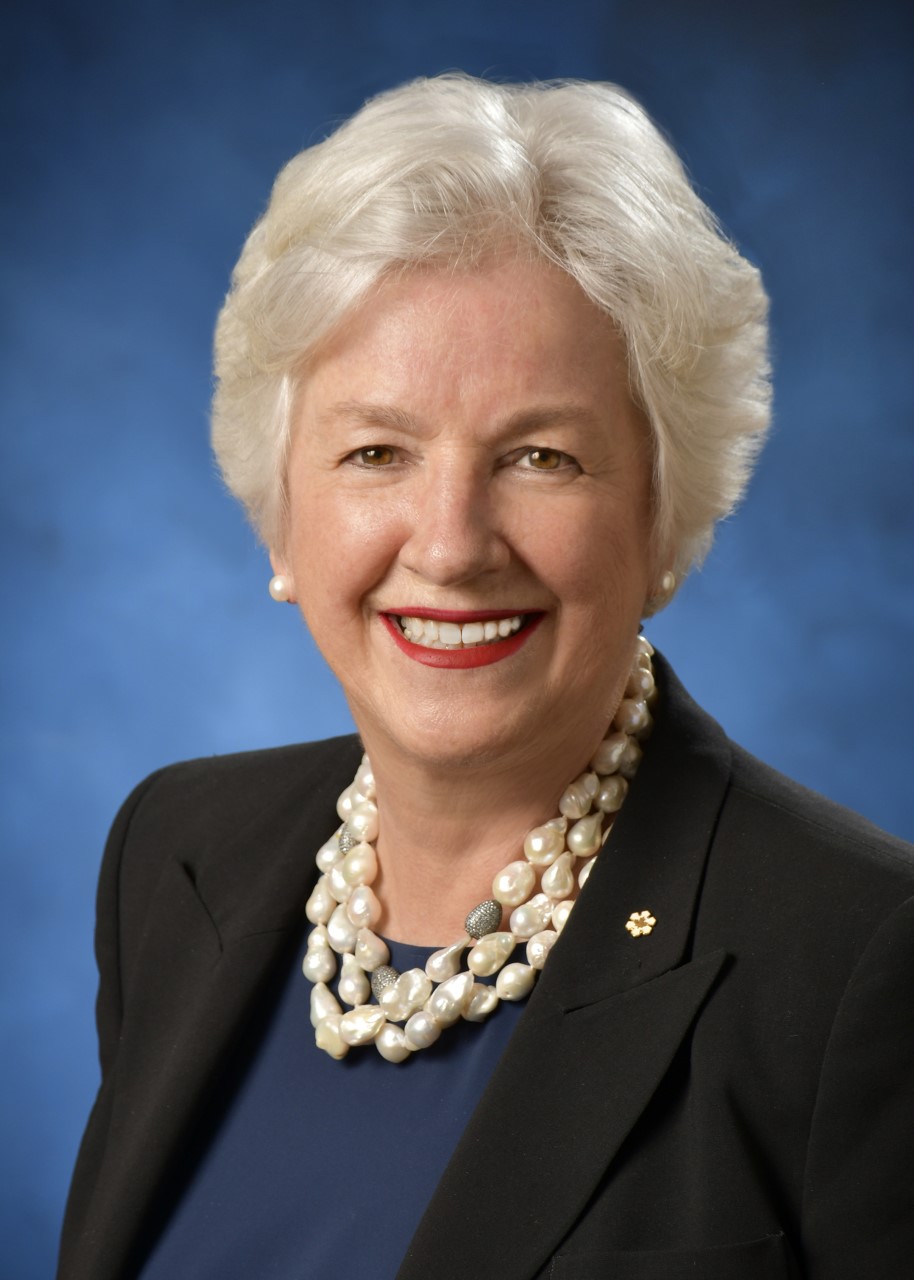 Annette Verschuren
Philanthropy Hall of Fame
Born in North Sydney, Annette Verschuren began her career as a development officer with the Cape Breton Development Corporation (DEVCO), a coal mining operation, in Sydney, Nova Scotia. She then worked with Canada Development Investment Corporation as executive vice-president, privatizing crown corporations, before joining Imasco Ltd., one of Canada's largest holding companies in financial services, retail and food services, as vice-president, corporate development.
---
Annette is currently the Chair and Chief Executive Officer of NRStor Inc, an energy storage development company that builds and operates energy storage facilities throughout Canada. From 1996 to 2011, she was President of The Home Depot Canada where she oversaw the company's growth from 19 to 179 Canadian stores and led its entry into China. Prior to joining The Home Depot, Annette was President and co-owner of Michaels of Canada, a chain of arts and crafts stores.
Annette is a director of Air Canada, Canadian Natural Resources Limited, Saputo Inc., and Liberty Mutual Insurance Group. She is Chair of MaRS Discovery District and Chair of Sustainable
Development Technology Canada. She is a founding member of the Rideau Hall Foundation and a long time supporter of mental health through the CAMH Foundation. Annette is a co-founder of Smart Prosperity Leader's Initiative and currently sits on the NAFTA Advisory Council, now known as USMCA.
In 2011, Annette was honoured as an Officer of the Order of Canada for her contribution to the retail industry and Corporate Social
Responsibility. In 2010, she was appointed co-chair of the 2012 Governor General's Leadership Conference, Canada's premier leadership training event. Annette holds honorary doctorate degrees from ten universities including St. Francis Xavier University where she also earned a Bachelor of Business Administration degree.
A champion of community investment and volunteerism, Annette serves as Chancellor of Cape Breton University (CBU) and chaired fundraising efforts for the University's Verschuren Centre for Sustainability in Energy & the Environment (2008-11). The campaign raised $15.7 million in private and public sector support. Annette sits on the Board of the Verschuren Centre, which was named in honour of her parents, Tony and Annie Verschuren.
As a philanthropist, she has personally donated generously to Cape Breton, Nova Scotia and Canada. She has made substantial donations to CBU, the Verschuren Centre for Sustainability in Energy and the Environment, New Dawn Enterprises, the Purdy Crawford Chair in Aboriginal Business at CBU, Hospice Palliative Care Society of Cape Breton, Cape Breton Regional Hospital Mental Health for Youth, Cape Breton Voices, the HAT, North Sydney Historical Society and Northside Community Guest Home Foundation. She has also
contributed to Junior Achievement Nova Scotia, the Discovery Centre in Halifax, and to many Universities in Nova Scotia.
Annette now along with her husband, Stan Shibinsky, enjoy supporting many causes dear to their hearts especially to her Cape Breton Island home.
Committed to Our Community
These individuals have been committed to our community with their time, energy and mentorship, which in turn have broadened opportunities for others and provided inspiration for other entrepreneurs and passionate community minded individuals.
Business Hall of Fame
Business Excellence
The nominee is recognized for outstanding business achievements over their lifetime body of work.
Entrepreneurial Spirit and Action
The nominee has demonstrated entrepreneurial spirit and leadership skills by founding a business OR leading a business through change, expansion and/or to impact economic growth.
Inspiring Leadership
The nominee has an extraordinary ability to influence people and events. They have achieved a high level of respect within the business community and are identified for their established vision and innovative thinking.
Community Impact
The nominee has demonstrated community-mindedness and has contributed to public service or shared economic success within the community. Nominees have contributed to improving the quality of living in our community.
Legacy
The nominee is widely respected by their peers and is considered a role model for future generations of entrepreneurs and business leaders, as well as others in business. Furthermore, they have also supported or assisted other businesses and entrepreneurs to become successful over their career.
Local
The nominee must have been born, lived, and/or owned/operated a business on Cape Breton Island, have made significant contributions over their lifetime to influencing and growing the business community
Philanthropy Hall of Fame
Legacy
Has established a philanthropic legacy in Cape Breton through the personal contribution of their treasure, time and talent to the charitable sector over a sustained period of 10 years or more.
Treasure
This individual has personally made an outstanding financial contribution (one time or cumulatively) of $100,000 or more to the charitable sector.
Additional consideration will be given to candidates who, in support of meeting the primary criterion above, exhibit one or both of the following criteria:
Time
This individual has a history of being connected to the Cape Breton community through local board service and/or volunteer work.
Talent
The nominee has demonstrated community-mindedness and has contributed to public service or shared economic success within the community. Nominees have contributed to improving the quality of living in our community.
2019

Lori and Jim Kennedy
Bill Mozvick
Shelia Gillis
John and Jeanne Eyking (Philanthropy Hall of Fame)

2018

Tom MacDonald
Susan Gallop
The Late John Yurchesyn
Martin Chernin (Philanthropy Hall of Fame)

2017

Joe Braunmiller
Dave Gillis
Fr. Albert Maroun & Lou Maroun (Philanthropy Hall of Fame)

2016

The Late Gordon Heading
Gerry MacKenzie
Joseph Shannon (Philanthropy Hall of Fame)

2015

The Late Joe Barrington
Bette MacDonald
Arnie Rudderham
John & Ted VanZutphen

2014

The Late Duncan MacIntyre
Raylene Theriault
Edgar Samson
Gary Wilson

2013

Carol Beaton
Donald Morrison
Robert Sampson
Annette Vershuren

2011/12

Warren Gordon
Rina Gouthro
Steve Lewis
Dave MacKenna

2010

Sharon Salter
George Unsworth
Richard Warren
Wayne Weatherbee

2009

Marjorie Fougere
The Late Nelson Latimer
The Late Greg Lynch
Chief Terrance Paul
The Late Kim Wilkie

2008

Martin Cherin, O.C.
Doris MacDonald
Rankin MacSween
The Late Sid & The Late Jean Meloney
The Late Hugh Tweedie

2007

The Late Stephen Kavanagh
James Kehoe, O.N.S.
Dr. Alastair MacLeod
Allan Pace

2006

Joella Foulds
The Late Lloyd MacDonald
Stuart MacLeod Jr.
The Late Harold Schwartz

2005

Avvie Druker
The Late Gordon Mercer
The Late Bruce & Doroth Rossetti
The Late Irving Schwartz

2004

The Late John Abbass
The Late Simon & Kay Haddad
The Late Isobel & Daniel MacAulay
Marven, Norris & The Late Nathaniel Nathanson

2003

Evelyn Davis
The Late Sandy Reeves
Joseph Shannon
The Late Ethel & The Late Harvey Webber

2002

The Late Mike & The Late Christine Dezagiacomo
John Eyking
The Late Joan Harriss
The Late Jack Yazer, O.N.S., C.M.